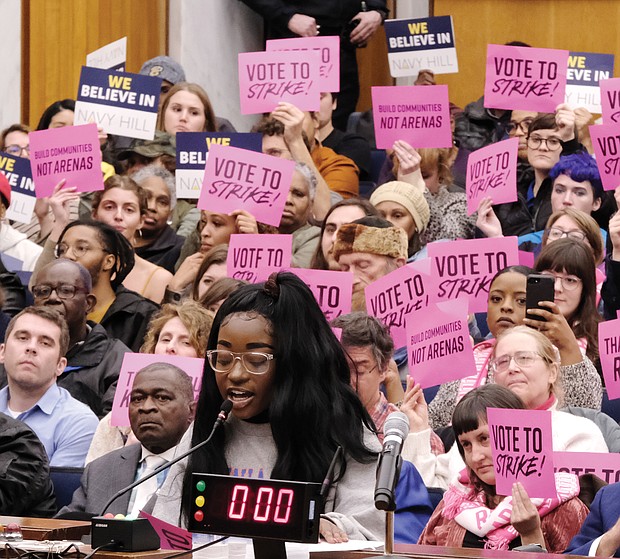 Naomi Isaac urges Richmond City Council to kill the $1.5 billion Coliseum replacement plan at Monday's meeting. She was among a long line of people speaking on the proposal before council voted to scrap it. Behind her, supporters and opponents of the plan hold up signs reflecting their views.
Stories this photo appears in:
City Council majority strikes $1.5B Coliseum and Downtown development project, urging the administration to start over with public inclusion
Start over — and this time include the public. That's the cry from the five members of Richmond City Council who followed through Monday night in eliminating the $1.5 billion Coliseum replacement and Downtown redevelopment plan, just as they said they would do when the nine-member governing body met last week as a committee.