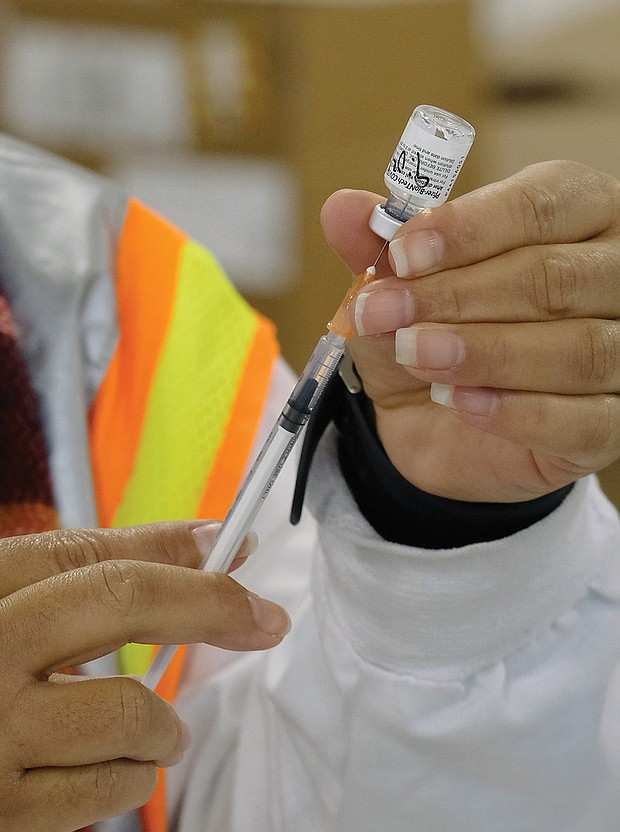 A nurse prepares a dose of the COVID-19 vaccine for injection during a mass vaccination event in late January at Richmond Raceway.
Stories this photo appears in:

Want a COVID-19 vaccine? You can now get one at home.

Richmond city employees are now required to be vaccinated against COVID-19, in a move announced Wednesday amid nationwide efforts to stem the rising surge in cases.