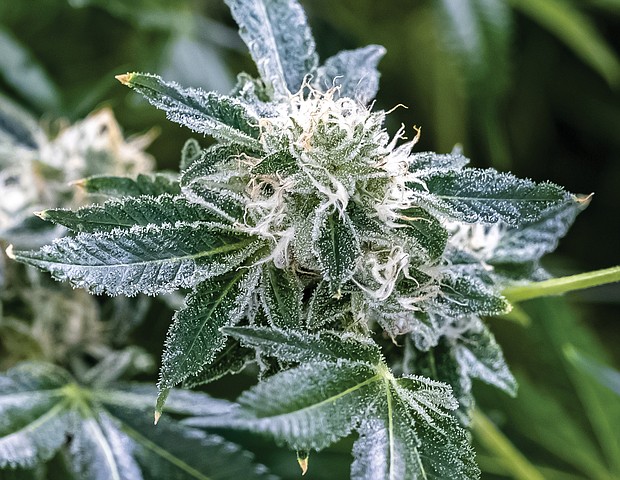 A marijuana plant being grown at the Green Leaf Medical facility in South Side has reached the flowering stage, producing tiny crystals called tricomes that are harvested for medicinal oils THC and CBD. The facility was the second medical marijuana dispensary to open in the state.
Stories this photo appears in:
The rush to start legal retail sales of marijuana next September has been snuffed out.
The year 2021 was a tug of war between the life changes precipitated by the COVID-19-related shutdowns of 2020 and efforts to return to a pre-COVID way of life.