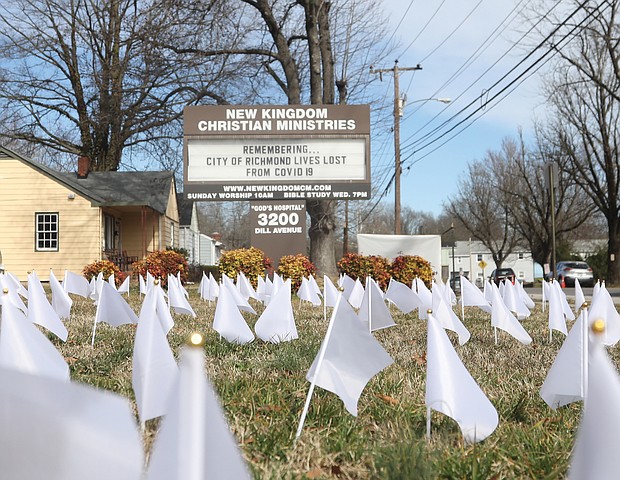 More than 200 white flags representing the number of Richmonders who had died at that point from COVID-19 were placed outside New Kingdom Christian Ministries on Dill Avenue in Highland Park in early March. The church held a candlelight vigil March 6 outside the church in memory of loved ones lost. Several people spoke about the impact of COVID-19 on their lives and the lives of their loved ones. Others watched the ceremony virtually.
Stories this photo appears in:
The year 2021 was a tug of war between the life changes precipitated by the COVID-19-related shutdowns of 2020 and efforts to return to a pre-COVID way of life.