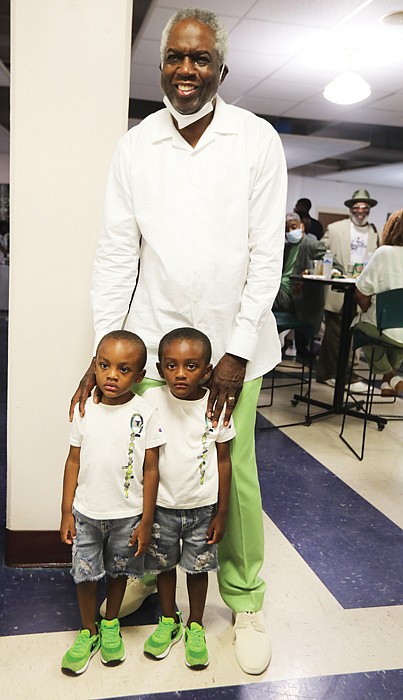 Mr. Dandridge, a Richmond native and now a Norfolk resident, stands at left, with his youngest fans, 4-year-old twins, Jru and Jre Hargrove, both of Richmond. They were attending the event with their godmother, Adrienne Milford of Richmond.
Stories this photo appears in:

Robert "Bobby" L. Dandridge was a star long before the NBA made his name a household word. No one knew that better than Mr. Dandridge's family, friends, fans and former teammates who were on hand for "The Bobby Dandridge Legacy Celebration" last Saturday at his alma mater, Maggie Walker High School (now the Maggie Walker Governor's School) where he was a star in the late 1960s.