Welcome home, Bobby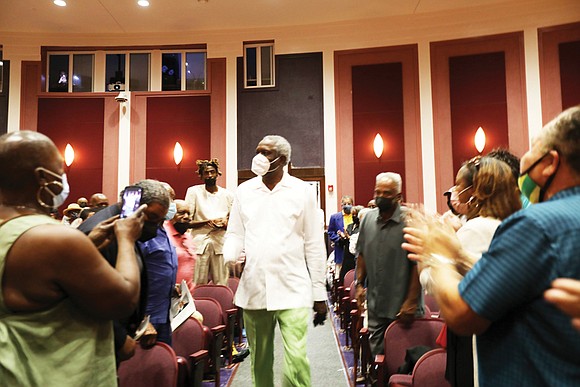 Robert "Bobby" L. Dandridge was a star long before the NBA made his name a household word. No one knew that better than Mr. Dandridge's family, friends, fans and former teammates who were on hand for "The Bobby Dandridge Legacy Celebration" last Saturday at his alma mater, Maggie Walker High School (now the Maggie Walker Governor's School) where he was a star in the late 1960s.
Primarily organized by Howard Hopkins, the longtime Walker athletic director who is a member of the Walker Hall of Fame Committee, the public event included a proclamation from the City of Richmond as "Bobby Dandridge Day."
Mr. Dandridge took time to answer a few questions a few days after the event.
How it felt being honored?
"It was great. I think this is the first time in years I've been honored in Richmond probably since my early days in the NBA.
Advice to upcoming athletes
Be coachable. Be coachable and listen to your coaches moreso than your peers, or than the guys you're hanging out with. Be coachable and remember there are at least 10,000 other guys your age who have the same goal and nothing replaces hard work or being willing to outwork the other guy. But I know that being coachable, I would put at the top of the list.
Favorite part of the evening's celebration
Seeing the grandsons of one of my best friends who recently passed, Skip Harvey. His wife took the time to bring their grandsons, who were probably too young to realize the significance of my accomplishments, but to have them come out and to acknowledge me and to spend time, that was real special.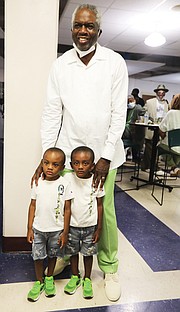 Also to see some of my family members, especially guys that led the way for me and who influenced me as far as basketball in Richmond. For them to take the time to come out and to spend time with me... that was just a real special evening and to have it done at Maggie L. Walker's school was even more special, because that was where I really began to realize, and other folks began to realize, that I had some potential to be a good player, and to also walk the halls and reminisce about some of the teachers such as Mr. Williams, Ms. Cannon, Coach Johnson, and to just reminisce about the days of being at Maggie Walker.
Interview conducted by George Copeland Jr.