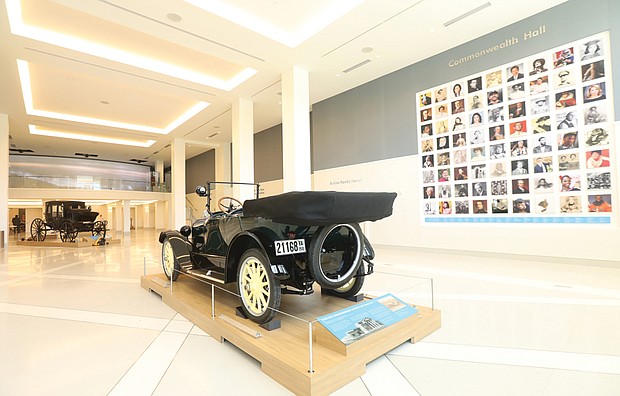 This 1918, seven-passenger touring car produced by Kline Motor Car Company was part of the fleet owned by A.D. Price, a prosperous Black businessman and Richmond funeral home director. The car is one of two known to still exist of about 6,000 made. It is on display in the museum's Great Hall.
Stories this photo appears in:

The Virginia Museum of History & Culture will reopen this weekend after a two-year, $30 million renovation with a celebration featuring new exhibits, rich family stories, entertainment, activities and food trucks.