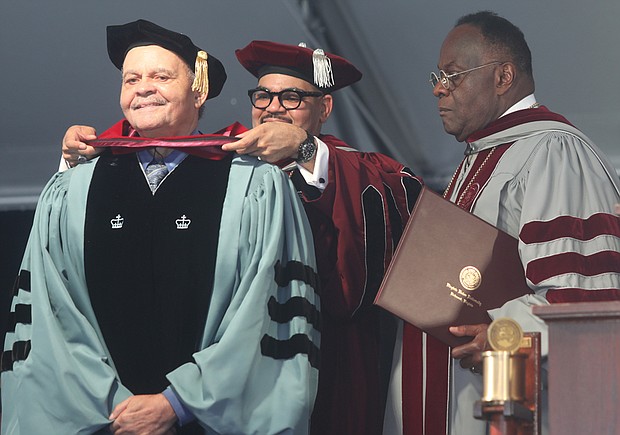 Virginia Union University's president, Dr. Hakim J. Lucas places an honorary doctoral hood over the head of Dr. John W. Kinney in conferring his honorary doctor of divinity degree for the impact he has had on theological education at VUU for more than 35 years. Assisting with the hooding ceremony Saturday is Dr. W. Franklyn Richardson VUU board president.
Stories this photo appears in:

VCU, VUU, VSU graduates celebrate diligence, hard work and promising futures
Mo Alie-Cox, who constantly brought excitement to Virginia Commonwealth University as a standout basketball player, brought that same energy during VCU's graduation ceremonies on Saturday at the Greater Richmond Convention Center.