Holiday 'miracle' may save South Side church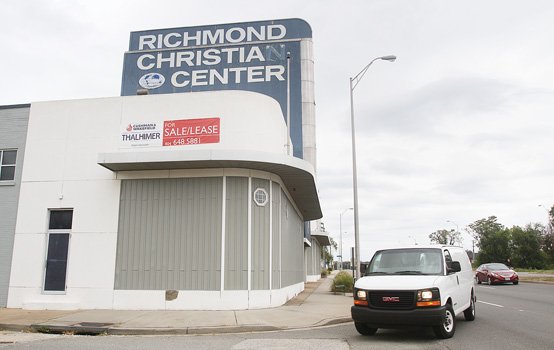 The Richmond Christian Center might not have to sell its sanctuary after all.
The church's founding pastor, Stephen A. Parson Sr., said Monday that he had obtained a $2.5 million commitment that would allow RCC to pay off creditors and emerge from bankruptcy.
"We have prayed, and God has answered our prayers. It's a financial miracle," Pastor Parson told the Free Press.
He would say only that the commitment to refinance the church he founded 31 years ago came from "a private investor who can provide proof" that the money would be available. He would not provide further details.
Kevin J. Funk, the church's attorney, said he would notify creditors, the U.S. Trustee's Office and U.S. Bankruptcy Judge Keith L. Phillips. Mr. Funk of Durrette Crump PLC said RCC would need permission from the trustee's office to complete the refinancing, pay off creditors and save its church in the 200 block of Cowardin Avenue in South Side.
The news came out of the blue and followed repeated unfulfilled promises from Pastor Parson that refinancing would be available.
Earlier this month, Judge Phillips put the sale of RCC on hold to give RCC and Pastor Parson a last chance to find new funding.
As of Friday, Dec. 19, that had not happened, and Judge Phillips issued an order that day allowing a Henrico County church to proceed with the purchase of RCC's nearly 6 acres of property.
Despite expressing skepticism, the judge, however, left the door open for RCC to come up with the money and avoid having to transfer the deed to Mountain of Blessings Christian Center led by Pastor Dimitri Bradley.
Mountain of Blessings was the highest bidder at the auction of the RCC's property before Thanksgiving.
Pastor Bradley's bid amounted to $2.15 million, including the 10 percent commission to the Richmond-based auction company, Motley's.
RCC filed for bankruptcy in November 2013 to block foreclosure of its property by its lender, Foundation Capital Resources of Springfield, Mo.