Joe Sample, pioneer in jazz funk, dies at 75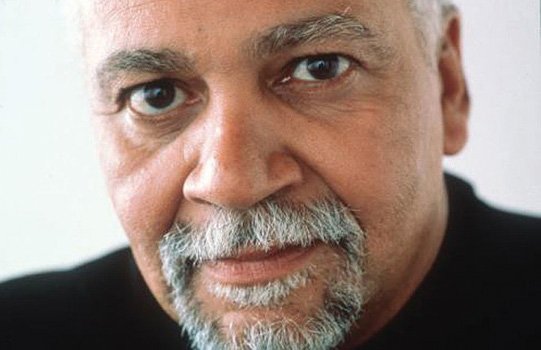 Music lovers around the world are mourning the loss of pianist and composer Joe Sample, a founding member of the genre-crossing Jazz Crusaders, who helped pioneer the electronic jazz-funk fusion style.
Mr. Sample died of complications due to lung cancer Friday, Sept. 12, 2014, at the MD Anderson Cancer Center in Houston, said his manager, Patrick Rains. The Sample family was at his bedside.
Mr. Sample was "a seminal figure in the transition from acoustic to electronic music in the jazz field in the late '60s and early '70s" with his band, Mr. Rains said.
The Crusaders, became a successful crossover act with such hits as the 1979 rhythm-and-blues-flavored single and album "Street Life," featuring singer Randy Crawford. A few years before that, they were the first instrumental band to open for the Rolling Stones on tour.
A prolific songwriter, his songs were sampled by hip-hop artists, including Tupac Shakur, who used "In All My Wildest Dreams" on his "Dear Mama." Nicole Kidman sang Mr. Sample's "One Day I'll Fly Away" in the film "Moulin Rouge."
A Houston native, Mr. Sample teamed with high school friends, saxophonist-bassist Wilton Felder and drummer Stix Hooper, to form a band as teenagers in the mid-1950s. Trombonist Wayne Henderson, a classmate at Texas Southern University, later joined the group, which became known as The Jazz Crusaders when the group moved to Los Angeles. The band made its first recording, "Freedom Sounds," in 1961, the first in a series of albums for the Pacific Jazz label.
Originally, the band played hard-bop, influenced by Cannonball Adderley, Art Blakey and Horace Silver. They began to fuse elements of R&B, soul and funk into their jazz.
"We were mostly rebels, and when everyone was going in one direction, we deliberately went the other way," Mr. Sample said in a 2003 interview with Jazz Times magazine.
He became one of the pioneers of the electric piano in jazz as he increasingly used the Fender Rhodes. The group, by then calling itself The Crusaders, turned from acoustic jazz to electric fusion. The group placed 19 albums on the Billboard Top 200 chart.
The Crusaders began recording less frequently in the 1980s and eventually disbanded. In the 1990s, Mr. Sample began focusing more on his solo career, often returning to acoustic piano. He recorded albums with singers Ms. Crawford and Lalah Hathaway, as well as the 2002 album, "The Pecan Tree," dedicated to his hometown.
A 2003 reunion led to The Crusaders' album "Rural Renewal," with guitarist Eric Clapton making a guest appearance.
His final album, "Live," featuring singer Randy Crawford, drummer Steve Gadd, and his son, Nicklas, on bass, was released in 2012.