Former governor appeals conviction to full 4th Circuit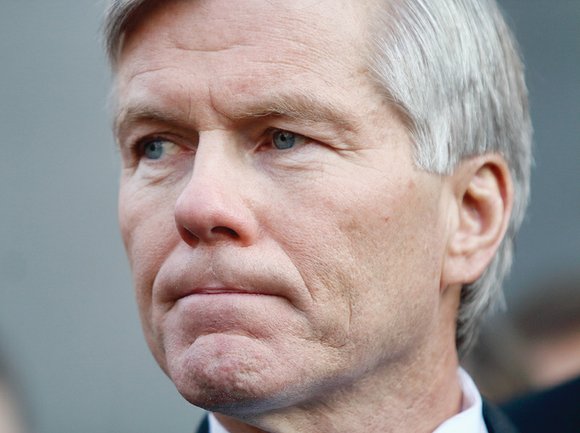 Former Gov. Bob McDonnell remains free on bond after filing a request for the entire 4th U.S. Circuit Court of Appeals in Richmond to review and throw out his conviction. At least eight of the court's 15 judges must agree to hear his case. Such a review by the full court is considered rare.
Mr. McDonnell filed the request after a three-judge panel of the court earlier in July upheld his jury conviction on 11 counts of corruption during his four-year tenure that ended in January 2014.
The case involved Mr. McDonnell's illegal use of his influence as governor to benefit a businessman who provided him and his wife with $177,000 in loans and gifts.
U.S. District Judge James R. Spencer sentenced Mr. McDonnell to two years in prison earlier this year, but his sentence has been on hold during his appeal.
If the full appeals court rejects his request, Mr. McDonnell still could appeal to the U.S. Supreme Court. — JEREMY M. LAZARUS