Confederate flag removed from Va. license plates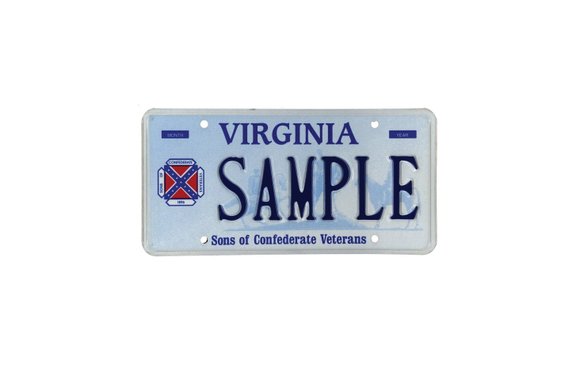 Virginia no longer has to issue license plates that bear the Confederate battle flag, a federal judge has ruled.
Judge Jackson Kiser, however, is still deciding whether the state can recall existing plates with the flags that have been issued to about 1,600 motorists. The Confederate flag was part of a specialty plate that shows support for the Sons of Confederate Veterans.
In a ruling last week in Danville, Judge Kiser eliminated his 2001 order that forced Virginia to put the symbol of racism and hate on the specialty plates and which later was upheld.
The judge had little choice this time in the wake of a June ruling by the U.S. Supreme Court in a Texas case. The nation's highest court found that license plates are government speech, and the government can decide what logos or symbols can be displayed.
Judge Kiser's decision will become final when he issues an order in the case and also settles a question about the governor's authority to order motorists to return the old plates to be destroyed.
Attorney General Mark R. Herring, who had gone to court to get Judge Kiser to dissolve his previous order, hailed the ruling. He said it "would remove a symbol of oppression and injustice from public display on license plates. The Virginia state government does not and will not endorse such a divisive symbol." — JEREMY M. LAZARUS