Personality: Rita H. Willis
Spotlight on founder of New Shoes For Back To School
8/7/2015, 1:25 p.m.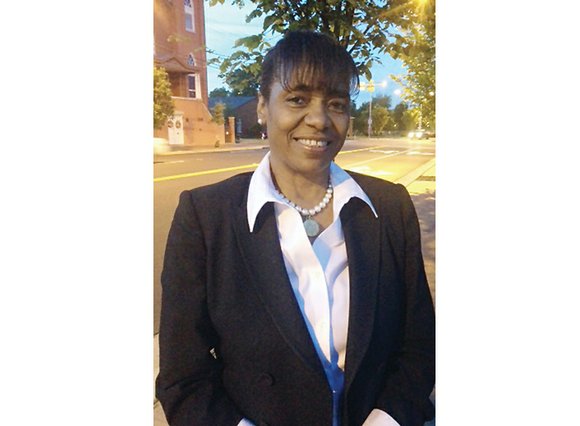 Rita Hayes Willis reflects back to when she was a child eagerly leaving for her first day of school each year. She was properly outfitted from head to toe.
"There is something about a new pair of shoes for the first day of school," she recalls.
The 65-year-old Henrico County resident says that's why she's so committed to the "New Shoes For Back To School" ministry she started in 2007 to provide shoes for children in kindergarten through 12th grade.
It began as an outreach program of the Women's Missionary Society she led at the time at Third Street Bethel AME Church in Jackson Ward.
"Realizing that many of our youths are being raised by their grandparents, and with the fluctuating economy hitting impoverished areas of inner cities the hardest," Ms. Willis says she and other volunteers at Third Street embarked on the ambitious project.
The first year, they gave away 785 pairs of shoes, Ms. Willis says.
"That let us know that there was a need," she recalls.
The second year, two more churches joined in the shoe giveaway ministry.
Since then, it "has grown and grown and grown," Ms. Willis says.
"To date, we have given away over 47,000 pairs of shoes," she says. "If there are shoes left, we distribute them to the neighboring school systems to take care of shoe needs during the school year and to local agencies," she adds.
Today, 13 churches known as the Richmond Partnership of Churches are participating in the shoe giveaway effort. Ms. Willis anticipates more than 3,000 pairs of shoes will be distributed to children at this year's giveaway.
It is scheduled from 8 a.m. to 4 p.m. on Labor Day, Monday, Sept. 7, at Second Baptist Church, 3300 Broad Rock Blvd. on South Side.
She says some people arrive as early as midnight the night before the giveaway and camp out to ensure they're at the front of the line.
Each participating church is asked to provide 20 or more volunteers to work shifts at the shoe giveaway, she explains. They serve in roles such as table workers, escorts, distributors, first aid providers and security, she notes.
Ms. Willis stresses that an adult must accompany a child in order for the youngster to receive a pair of shoes
In her professional life, Ms. Willis is the director of membership and events at the Virginia Hispanic Chamber of Commerce. She taught Spanish in Richmond Public Schools for 33 years prior to that.
Here's a look at this week's Personality, Rita H. Willis:
Family: I'm single.
Date and place of birth: Jan. 13 in Dinwiddie County.
Education: Bachelor's degree from Virginia State University; study abroad program at Madrid University in Spain; graduate studies at Virginia Commonwealth University.
Where one can learn more about the shoe giveaway: Go to Facebook "New Shoes For Back To School Ministry." 
Why do you hold the event each Labor Day: Because of the excitement of the child boarding the bus the next day with a new pair of shoes.