James E. Winston, 80, music promoter
8/13/2015, 2:28 p.m.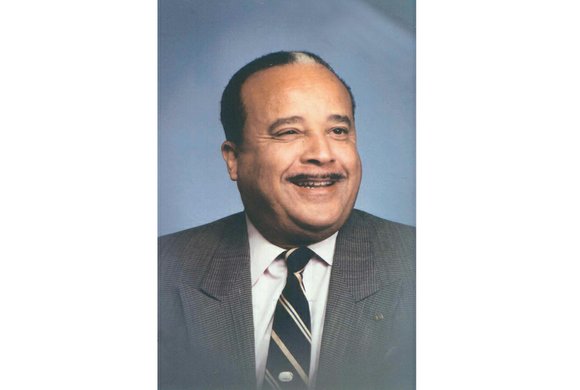 James Edward Winston was a welcoming presence in Richmond for decades as a promoter, entertainer and doorman.
As a promoter from the late 1950s through the 1980s, Mr. Winston brought top acts to Richmond, such as Smokey Robinson, The Temptations, Stevie Wonder and The Stylistics, to perform at the old Sahara Club on North Side.
As an entertainer, Mr. Winston wooed audiences with his soulful renditions of love ballads.
As a bellman from the 1980s until he retired as head bellman in 2008, Mr. Winston welcomed governors, business executives and other dignitaries to the five-diamond Jefferson Hotel in Downtown.
Mr. Winston is being remembered following his death Thursday, Aug. 6, 2015, in Richmond. He was 80.
His life was celebrated Tuesday, Aug. 11, 2015, at a memorial service at W.S. Watkins & Son Funeral Home on North Side.
Mr. Winston was born on March 30, 1935, in Richmond. He attended Richmond Public Schools, graduating from Maggie Walker High School in 1953.
He married his wife, Pattie, as a young man and they remained married for 61 years until his death.
"He loved people," his son, Mandell Winston said. "He was a wonderful, kind and generous person."
His son recalled Stevie Wonder, Gladys Knight and other artists coming by his parents' North Side home after they had performed to dine on Mrs. Winston's chicken, collard greens, macaroni and cheese and mashed potatoes.
"She was known for her soul food," her son said. "We met all the top performers when they came by. We were young children then."
He recalled his father "as the face of the Jefferson Hotel" in his days as a doorman. "The first thing people did when they came there was look for J.W.," his son said. "People loved him because of his personality and loving spirit."
Hasan K. Zarif, a re-entry specialist at Goodwill Industries on South Side, recalled Mr. Winston opening his home to him twice — once when he was a homeless youth and the second time when he was released from prison in 1989 after serving 14 years for murder.
"He treated me like a member of his family," Mr. Zarif said. "He was a mentor and like a father to me."
Mr. Winston worked as a corrections officer at the Virginia State Penitentiary in Richmond for about six years.
He also was a man of deep faith, actively serving at Trinity Baptist Church on North Side.
His son recalls introducing his father to golf when he was in his 70s. "He fell in love with golf," he said. "He loved to play."
Mr. Winston is survived by his wife; three sons, Mandell, Michael and Mario; six grandchildren; three great-grandchildren; and a host of other relatives and friends.