Sharon Baptist back on the market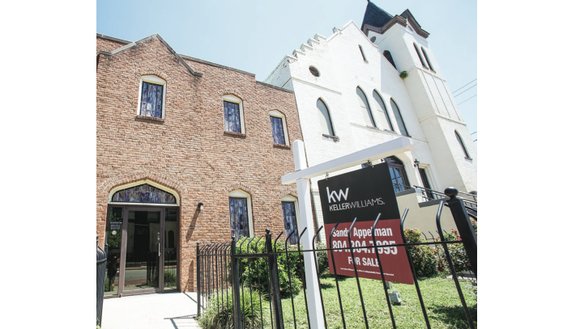 By Jeremy M. Lazarus
Sharon Baptist Church in Jackson Ward once again is looking for a buyer.
The church's historic sanctuary at 22 E. Leigh St. is listed for sale for $850,000, according Keller Williams Realty, which is marketing the property.
The Rev. Paul Allen Coles, pastor, said the growing congregation wants to move to a larger space, but first is seeking a buyer for the current building.
The church has about 600 members. The sanctuary was designed to hold 400 to 500 people.
"The property is ready to be repurposed by a developer with a unique vision for this neighborhood bastion or utilized by a community of worship looking for space," a flier Keller Williams is distributing states.
Keller Williams is hoping to be more successful than two other firms that previously had the listing for the church. Cushman & Wakefield/Thalhimer most recently had the listing, but the Free Press reported last November that the church had ended the relationship.
Sharon Baptist was founded in 1887 as an offshoot of Second Baptist in the West End.
Initially using rented space, Sharon's congregation moved to the current site at 1st and Leigh streets in 1890. The steepled building that now stands on the site was built in 1904, according to the church's history. The property also includes an education building that was added in 1973.
The church, considered to be in excellent condition, has a total of 13,000 square feet. Besides the sanctuary, the property features a commercial kitchen and cafeteria, along with classrooms and offices, according to the listing document.