Lux Church moves into Sharon Baptist Church's former Jackson Ward home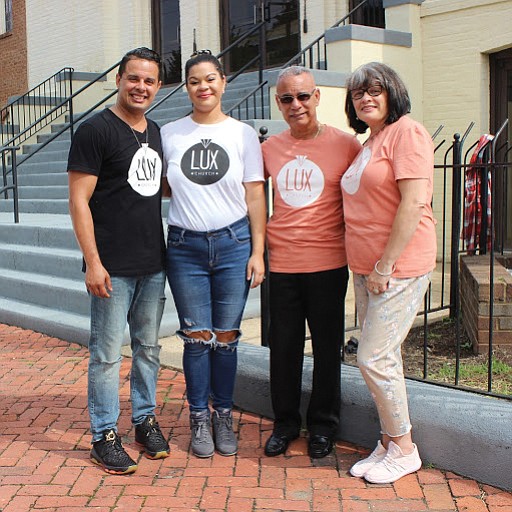 Last Sunday was a big day for Pastor Victor Immanuel "Manny" Peña and the 100-member congregation of Lux Church.

Bubbling with enthusiasm, the 35-year-old pastor led the rejoicing as church members held their first service in the church's new home at 22 E. Leigh St., the former home of Sharon Baptist Church.
"We now have the room we need to grow," Pastor Peña said before the inaugural service at the Jackson Ward location.
The congregation moved from the 3900 block of Brook Road, where the 19-year-old non-denominational church operated as Destiny City Fellowship.
Lux Church completed the purchase on Aug. 13 of the historic former home of Sharon Baptist, which is now located in a former retail space on Laburnum Avenue near the Richmond Raceway.
City records indicate that Lux Church purchased the building for $530,000. Sandy Appelman of Keller Williams Realty represented Sharon Baptist in the sale, and Nathan Hughes of Sperity Ventures Real Estate represented Lux.

Sharon Baptist put the building up for sale in 2015 and vacated the premises in 2017 after the congregation, led by the Rev. Paul Allen Coles, moved the church sanctuary and offices to 500 E. Laburnum Ave.
"It took time to find someone who appreciated the building and could deal with the lack of off-street parking," Mr. Appelman said.

He had plenty of nibbles. Last February, for example, Ezibu Muntu African Dance Company was working with a private developer who proposed buying and transforming the building into an entertainment space. That proposal ultimately fell through.

Sharon Baptist had occupied the property since 1890, and the main, steepled building on the site dates to 1904.
Pastor Peña is the son of the church's founders, Victor M. and Sonia Peña, who moved from Harlem to Richmond in 1985.

The Peñas were associated initially with the Lighthouse Christian Center and then started their own church in 1999 in their home. They relocated the church at least five times before settling in 2003 at 3913 Brook Road in a former gathering place for Jehovah's Witnesses. That property was sold to the Solid Rock Tabernacle of Faith on Aug. 13 for $330,000, enabling Lux Church to complete its purchase.

Pastor Peña has been engaged in ministry with the church since graduating from J.R. Tucker High School 18 years ago. He and his wife, Christine, are the parents of four children.