Tale of the tests
Richmond SOL scores rise, but still below state average
Jeremy M. Lazarus | 8/13/2015, 1:28 p.m. | Updated on 8/14/2015, 7:53 a.m.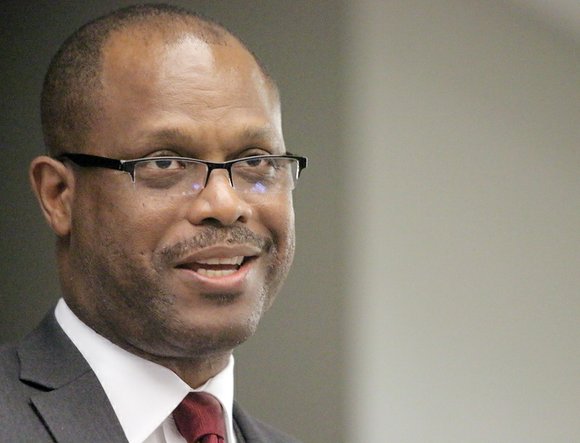 Among the unsolved mysteries in reviewing the test results is the collapse of learning at the middle school level. It has been going on for years, and no one yet has a solution, even though the city school system and the VDOE have been investing heavily in consultants and specialists to try and change the situation.
Reading is a prime example. During the spring, 66 percent of fifth-grade students in Richmond passed their SOL reading tests and 78 percent of high school students passed their reading tests.
However, just 46 percent of Richmond's sixth-grade students passed their SOL reading tests, even though they are just one year older than the fifth-graders.
And in eighth grade, 46 percent of Richmond students passed the most recent round of SOL reading tests. That was an improvement from the 33 percent pass rate of 2014, but still less than 50 percent and far short of the SOL success rates among younger and older students.
Among the most seriously troubled middle schools is Martin Luther King Jr. in the East End, which fills one of the city's newest school buildings that opened in January 2014.
Despite the virtually brand new space, only a tiny fraction of the students apparently are paying attention in class.
According to the results the state released, only one in four Martin Luther King Middle School students in grades six to eight passed their SOL reading tests.
Among the school's eighth-graders tested in reading in the spring, only 23 percent had passing scores, down 9 percentage points from spring 2014 test results.
In math, less than one-third of the Martin Luther King students passed the SOL tests in each grade. The lowest percentage came in seventh grade, where only 16 percent of students passed their math SOL tests. That was an improvement from 2014, when only 12 percent of the school's seventh-graders passed the math test.
The school-by-school results show some extremely positive stories, as the following sample shows.
This year, at Fairfield Elementary School, located in an East End public housing community, 90 percent of fifth-graders at the school passed their SOL reading tests, a huge gain from 2014 when only 45 percent did.
The pass rates in math were equally stellar for the fifth grade, jumping from 68 percent in 2014 to 92 percent this year.

At Albert Hill Middle School in the West End, the pass rate in sixth-grade math rose from 27 percent in 2014 to 55 percent this year.
And in eighth-grade reading, the pass rate at Albert Hill rose from 32 percent in 2014 to 70 percent this year.
Franklin Military also saw big leaps in pass rates in reading in its middle school. The sixth-grade pass rate in reading jumped from 40 percent in 2014 to 83 percent this year; the seventh-grade reading pass rate climbed from 42 percent in 2014 to 78 percent this year; and the eighth-grade reading pass rate rose from 55 percent in 2014 to 71 percent.

The eighth-grade pass rate in math also jumped from 31 percent in 2014 to 67 percent at the public military school.
A closer look at the figures also shows that there are learning gaps between different groups — just as is the case statewide.
The VDOE acknowledged that pass rates for black and Hispanic students still trail white students, with that trend also evident in Richmond.
The results do not come with an explanation for the wide divide between the different groups.