New president named at VSU
Dr. Makola M. Abdullah to face financial, academic challenges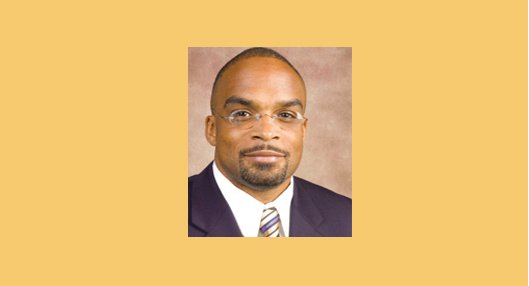 The next president of Virginia State University is to be announced this week.
He is Dr. Makola M. Abdullah, 46, provost and chief academic officer of Bethune-Cookman University in Daytona Beach, Fla., VSU disclosed Wednesday evening.
Cincinnati City Manager Harry E. Black, rector of the VSU Board of Visitors, is scheduled to introduce Dr. Abdullah on Friday, Dec. 11, as the 14th president of the 133-year-old university located near Petersburg.
An academic veteran, Dr. Abdullah has served as Bethune-Cookman's provost since 2013. His career also includes stints as provost of Florida Memorial University and as dean of the College of Engineering Sciences, Technology and Agriculture at Florida A&M University.
Mr. Black, who chaired the VSU search committee, hired the Chicago native and Howard University graduate after receiving authority from the board in November "to negotiate and execute a contract" with the board's top choice, according to the minutes.
To confirm he acted properly, Mr. Black released a statement Wednesday from the university's legal representative, Ronald C. Forehand, senior assistant attorney general. In the statement, Mr. Forehand confirms that the Board of Visitors passed a "resolution delegating to the rector the authority" to make the deal with the incoming president and to sign the contract.
"That has been done," Mr. Forehand stated.
Word of the appointment began to leak Monday after VSU staff raced to compile a list of alumni, donors and other guests and to issue email invitations to the announcement and reception at 10 a.m. in the Engineering and Technology Building Auditorium.
The announcement will come on the eve of VSU's winter commencement ceremony on Saturday, Dec. 12, at which the outgoing interim president, Dr. Pamela V. Hammond, is to receive an honorary degree in recognition of her service.
It also will take place just days after the university's accrediting body extended a warning against VSU about concerns involving the school's governance and financial control of its independent foundations.
Dr. Abdullah is expected to arrive in January to begin the transition and officially take the helm Feb. 1. Dr. Hammond's contract as interim president will expire Jan. 31.
Dr. Hammond, a former provost at Hampton University, has led VSU since Jan. 1, and is the first woman to serve as the school's chief executive.
Dr. Abdullah could not be reached for comment.
When reached by phone Tuesday to confirm the report of a new president, Mr. Black would say only, "There has been no announcement yet."

Behind the scenes, several board members grumbled Wednesday that Mr. Black had moved too quickly and too secretively, even raising questions about the legality of the process, though Mr. Forehand's statement quickly dispelled that concern.
The upset members claimed Mr. Black never provided them with information on the contract nor sought their approval and kept them in the dark about the purpose of Friday's announcement.
"Dr. Abdullah was the top candidate," a board member told the Free Press on the condition of not being identified. "However, it was understood that before he or anyone was hired, the contract would be brought back to the board for review and approval. The expectation was that the announcement would come in January."