Personality: Frances T. Hayes
Spotlight on host chapter president of Club Dejouir's 60th conclave
6/27/2015, 12:02 a.m.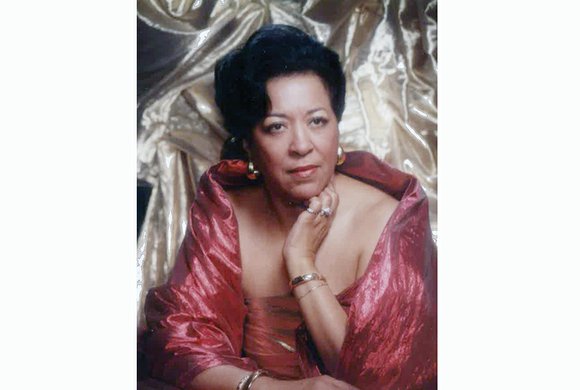 Definition of leadership: The ability to inspire a shared vision and guide others to accomplish agreed upon goals.
Involvement of Dejouirs in the community: Our contributions include the Haiti Relief Fund, United Negro College Fund and the Martin Luther King Jr. National Memorial Project Foundation Inc. Other support includes volunteer services and goods to the YWCA Battered Women's Initiative.

Dream for the chapter: Health, happiness and active participation in city, state and national civic endeavors.
If I could have my wish, it would be: Growth in membership and sustained programming over the next five years and onward.

Nobody knows: I am afraid of steep stairs.
Best time of my life: My family's 1973 reunion at Ocean Pines, Md., on Teele Bay.
Outlook at start of day: Thankful and positive.
End of day: Prayerful.
How I unwind: Reviewing the events of the day with my husband.
What people think when they first meet me: I don't look my age.
My friends like me because I'm: Caring and honest.
The one thing that I can't stand: Friction and negativity.
The person who influenced me the most: My mother.
The book that influenced me the most: "Lest We Forget" by Velma Maia Thomas.
What I'm reading now: "Richmond's Unhealed History" by Ben Campbell.
My next goal: To teach Vacation Bible School this summer.