Transformation Expo at Coliseum
3/19/2015, 8:28 a.m.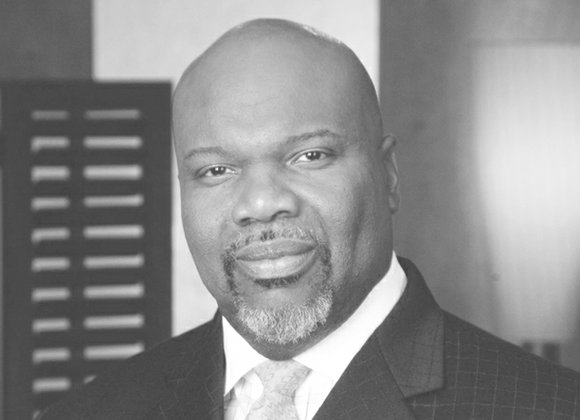 Renowned preacher, author, filmmaker and entrepreneur Bishop T.D. Jakes is coming to Richmond this weekend.
The 57-year-old pastor at the 30,000-member The Potter's House church in Dallas is scheduled to speak at the annual 2015 Transformation Expo 4 p.m. Saturday, March 21, at the Richmond Coliseum in Downtown.
Doors open at 11 a.m. for the expo, which is scheduled from noon to 5 p.m.
Organizer Radio One describes it as "a day of empowerment, education and entertainment."
Nearly a dozen gospel artists also are scheduled to perform, including national recording artists Charles Jenkins, Beverly Crawford, Brian Courtney Wilson, Earnest Pugh, Andrea McClurkin-Mellini, Damon Little and Israel Houghton.
Others taking the stage will be Sisterly Grace Dance Ministries, Nyasia, Resound and God's Image.
Praise 104.7 FM radio personality Sheilah Belle will emcee the event.
Bishop Jakes has been dubbed "America's Best Preacher" by Time magazine and was on Ebony magazine's Power 100 list of the world's most inspiring African-Americans.
The South Charleston, W.Va., native founded The Potter's House in 1996. Since then, it has grown into one of the nation's largest megachurches.
Bishop Jakes has written several best selling books, including "Woman, Thou Art Loosed." He also has made several films, including "Jumping the Broom," "Black Nativity" and "Winnie Mandela."
Tickets are required for anyone age 2 and older. Tickets are priced from $45 to $100.
Tickets are available at the Richmond Coliseum, online at Ticketmaster.com, area Ticketmaster outlets or
PraiseRichmond.com and can be charged by phone at (800) 745-3000.