Cooper wins in squeaker
48 votes propel minister to Henrico School Board seat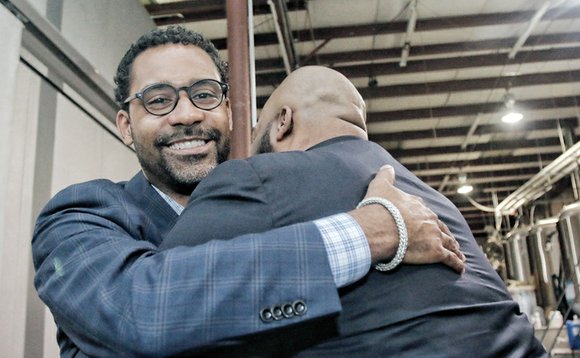 Meanwhile, Republican Sheriff Michael L. "Mike" Wade won his fifth term, racking up 64 percent of the vote to defeat challenger James Layne, a Capitol Police lieutenant.
Separately, Republican Heidi S. Barshinger defeated Democrat Tinesha M. Jackson to win the race for county Circuit Court clerk to replace the retiring clerk, Yvonne Smith.
In races for the Henrico Board of Supervisors, Democrat Frank J. Thornton, 74, easily won a sixth term representing the Fairfield District. The retired Virginia Union University French professor won by a nearly 4-1 margin over his challenger, real estate broker John Dantzler, who ran as an independent.
The only other Democrat, the Rev. Tyrone E. Nelson, pastor of Sixth Mount Zion Baptist Church in Richmond, was unopposed for a second term representing the Varina District.
However, Republicans overcame challenges in two other districts to maintain party control of the five-member board. The third Republican, Patricia O'Bannon, was unopposed in the Tuckahoe District.
In Chesterfield County, Democrat James M. "Jim" Holland, 63, won a third term representing the Dale District on the Board of Supervisors. The owner of an accounting business, Mr. Holland won 60 percent of the vote to fend off a challenge from Republican G. Cliff Bickford.
With Republicans sweeping the other four seats, Mr. Holland, the lone African-American on the board, also will be the lone Democrat when the board is sworn in in January.