Free Press endorsements for 2015 Virginia elections
10/30/2015, 9:24 p.m.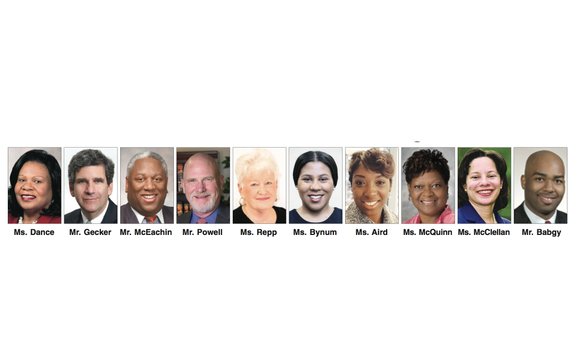 Tuesday, Nov. 3, is Election Day.
All 140 seats in the Virginia Senate and House of Delegates are up for election, along with important local contests for board of supervisors and school board, among others, in Henrico and Chesterfield counties. The city of Richmond has no local elections.
At stake is which political party will control the 40-seat Virginia Senate. Currently, it's close, with Republicans holding 21 of the chamber's seats and Democrats occupying 19.
The House of Delegates is an abysmal story. Republicans hold 67 seats of the 100 seats in the House; 33 are held by Democrats.
By holding the majority of votes in the Senate and the House of Delegates, Republicans have shot down many of the progressive measures that would move the commonwealth forward. The balance of power could shift in Virginia if Democrats regain control of the state Senate.
Dr. Martin Luther King Jr. said one of the most significant steps members of a minority community can take "is that short walk to the voting booth."
The issues today are as critical as they were when Dr. King made that statement in September 1962. The Richmond Free Press believes that our vote is our power. And after careful consideration, we endorse the following candidates:
Virginia Senate
We endorse Sen. Rosalyn R. Dance, a Democrat from Petersburg, for re-election in the 16th Senate District. A few hiccups notwithstanding, she has done a solid job in representing constituents from the Richmond-Petersburg area since 2002, first in the House of Delegates and then the Senate.
She was chief patron of the "ban the box" bill that called for state agencies to remove from employment applications questions that would disqualify job seekers on the basis of a criminal record. While her bill passed the Senate, it was killed in the House of Delegates. However, Gov. Terry McAuliffe implemented it through executive order earlier this year.
She also has a solid record on supporting women's reproductive rights and health, in supporting SOL reform and providing more funding for public education at all levels.
We strongly urge Sen. Dance to push for Medicaid expansion in Virginia, which would allow health coverage for thousands of people across the state who still are without that vital necessity.
We also urge voters in the 16th District not to be confused by the name Joseph D. Morrissey that will appear on the ballot. Mr. Morrissey publicly announced several weeks ago that he was withdrawing as an independent candidate from the race. Do not waste your vote for a non-contender in this election.
In the 10th Senate District, we support Democrat Daniel A. Gecker to replace retiring Republican Sen. John Watkins of Chesterfield. Mr. Gecker's experience on the Chesterfield County Board of Supervisors will help him in the Virginia Senate. He supports many of the issues that would promote a healthier community, including Medicaid expansion, tougher gun control measures and quality public education.
His opponent, Republican Glen H. Sturtevant Jr. has sought greater funding for city schools as a member of the Richmond School Board. Yet he supports lower taxes, which could severely impact state spending for education. He also backs charter schools, a move dangerously close to school vouchers, and is opposed to expanding Medicaid to help the uninsured.