Farmville church to commemorate historic 1951 student walkout with Johns-Griffin Day
4/15/2016, 6:49 a.m.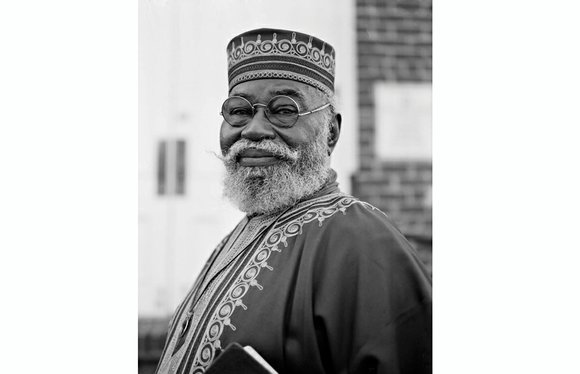 The Moton Museum and First Baptist Church of Farmville are presenting a Johns-Griffin Day commemoration of the 65th anniversary of the strike by students at R.R. Moton School in 1951.
The program will be 3 to 4:30 p.m. Sunday, April 24, at First Baptist Church, located at the corner of Fourth and Main streets in Farmville.
The Rev. J. Samuel Williams Jr., president of the Moton High School Class of 1952 who also is a civil rights activist and pastor of Levi Baptist Church in Farmville, will deliver the keynote address.
Other Farmville pastors scheduled to join him include the Revs. James Ashton of First Baptist Church, Michael Kendall of Farmville United Methodist Church, Ronnie Kiehm of Farmville Baptist Church, Nancy Meck of Johns Memorial Episcopal Church and Matthew Shannon of Beulah African Methodist Episcopal Church.
The First Baptist Church Youth Choir will sing. Former Farmville Herald editor Ken Woodley will serve as master of ceremonies. Refreshments will be served.
The event is named in honor of the late Barbara Johns and the Rev. L. Francis Griffin Sr. and commemorates the April 23, 1951, Moton High School student strike in Farmville led by Ms. Johns. The 16-year-old organized the walkout in protest of deplorable conditions and lack of resources provided to the all-black school.
Moton students and their families later met at First Baptist Church, where Rev. Griffin was pastor, and formally joined the NAACP legal campaign to end school segregation. Several families served as plaintiffs in the suit, which ultimately was joined with the landmark Brown v. Board of Education case resulting in the U.S. Supreme Court's 1954 decision outlawing segregated public schools.
For more information, go to www.motonmuseum.org or call Justin Reid, Moton Museum director of education and public programs, at (434) 390-2380 or email justin.reid@motonmuseum.org.