Allen Iverson lone Virginian to be inducted into Basketball Hall of Fame
Fred Jeter | 4/29/2016, 12:32 p.m.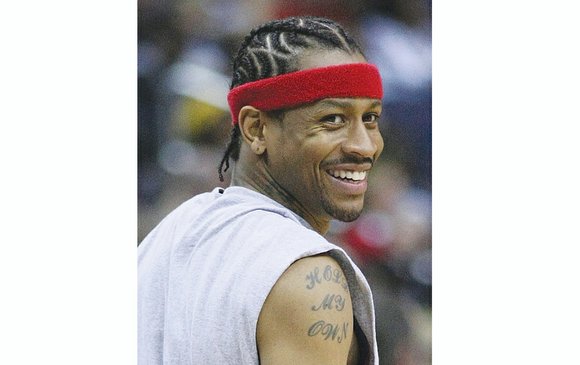 The agile 6-foot-9 Beaty was picked by St. Louis as the third overall choice of the 1962 NBA draft. At the time, he was the highest-round pick ever selected from an HBCU. It was a bold but wise choice.
Beaty was among the few players who could battle the top big men of the day — Boston's Bill Russell and Philadelphia's Wilt Chamberlain — on fairly even terms.
Following a brilliant career with the NBA's Hawks and Lakers and the ABA's Utah Stars, "Big Z" briefly coached the ABA's Virginia Squires in 1975-76.
•
In coaching stints at Hampton Institute, Tennessee State, Kentucky State, Cleveland State and North Carolina College of Negroes, John McLendon (1915-1999) won an official 496 college games.
Then, unofficially, there was "the secret game."
While much of Durham was attending church on a Sunday morning, March 12, 1944, McLendon quietly arranged for his all-black North Carolina College Eagles (coming off a 26-1 season) to play all-white Duke University, the Southern Conference champs, just across the town.
This was unheard of — even illegal — during that segregated period in the South and those involved kept the matchup hush-hush.
Secretly, the teams met on the NCC campus (the school is now called North Carolina Central University) with doors locked, windows covered and no constables or mainstream media in sight. It is considered the first integrated basketball game in the South, albeit unofficial.
After a spirited contest, both sides agreed NCC had won decisively, with an uptempo style Duke had never seen.
But the story gets better. After a short rest, the young men decided to play again, mixing the lineups to even the sides. 
Instead of playing against each other, they played with one another.
As it turns out, Coach McLendon's "secret game," a game that officially didn't count, in the end might have counted most of all.
Additionally, the CIAA Hall of Fame is named for Coach McLendon.