VCU's Melvin Johnson mirroring former Rams star Calvin Duncan
Fred Jeter | 2/12/2016, 6:31 p.m.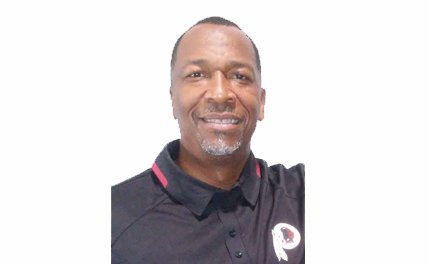 Melvin Johnson grew up in New York, first signed a scholarship offer with a Florida program and then changed his mind and came to Virginia Commonwealth University.
Sound familiar?
It's eerily similar to the path taken by former Rams icon Calvin Duncan (1982-1985).
Johnson is the star attraction on the current VCU squad, with a 17-6 record, that had 12 straight victories before a Feb. 6 loss to George Washington University.
The 6-foot-4 senior out of St. Benedict's Prep in Newark, N.J., averages 19.2 points per game, leads the Atlantic 10 Conference in three-pointers (83) and is a prime contender for Conference Player of the Year.
Born in the Bronx, N.Y., Johnson recently drained eight three-pointers in a win over LaSalle University, has 258 three-balls overall and is closing in on B.A. Walker's career mark of 269.
VCU's sports info department has even begun writing his name as M3LVIN.
Johnson first signed with the University of Miami before getting his release and coming to Richmond.
Duncan hails from Linden, N.J., 13 miles from Manhattan, and first signed with Jacksonville University in Florida before reconsidering and moving to VCU.
Duncan, who had 1,630 career points, ranks among VCU's all-time performers. Johnson, who had 1,460 career points starting this week, is hot on Duncan's trail, with at least a dozen games left.
A 6-foot-4 guard-forward, Duncan was co-Sun Belt Player of the Year in 1983, sharing the honor with South Florida's Charlie Bradley.
In both Duncan's and Johnson's cases, a coaching change at their original university choice may have contributed to VCU landing a superstar on the rebound.
Coach Tates Locke recruited Duncan to Jacksonville, but left after the 1980-81 season, opening the door for VCU Coach J.D. Barnett.
Miami Coach Frank Haith, who played a big role in Johnson's recruitment, left the Hurricanes following the 2010-11 season to take a job at the University of Missouri.
That's when former VCU Coach Shaka Smart stepped in.
Johnson is joined on the current Rams squad by sophomore guard Jonathan Williams, also from St. Benedict's Prep in New Jersey. Williams had a career-best 14 points in VCU's win over LaSalle University in Philadelphia.
Duncan, who goes by "Pastor D," is pastor of Faith & Family Church in North Chesterfield.
While at VCU, he was part of the notable "New York Connection" that included Don Franco from Linden, N.J., Freddie Brown from the Bronx, Mike Schlegel from Long Island and Steve Silva from Brooklyn. Silva later transferred to Virginia Union University.
VCU has deep roots in the Big Apple.
Prior to the 1970-71 season, Rams Coach Benny Dees signed Greg McDougald and Reggie Cain from the Bronx and Dave Edwards and Howie Robertson from Queens.
That talented quartet helped launch VCU's rise to NCAA Division I status under Coach Chuck Noe.
Under Coach Barnett, Duncan helped VCU to three NCAA appearances and a 73-20 record during his final three seasons. Duncan was the overall 30th pick in the 1985 NBA draft by Cleveland, but never played in the NBA.
Johnson, who is sure to play professionally overseas if not in the NBA, has helped VCU to three NCAA berths, with a fourth likely this March.
Duncan's retired No. 5 jersey hangs proudly from the Siegel Center rafters.
Look for Johnson's No. 32 to someday wind up in the same lofty locale.