Whew!
FBI finds Hillary Clinton careless, but not criminal in use of private email server
Reuters | 7/8/2016, 4:49 p.m.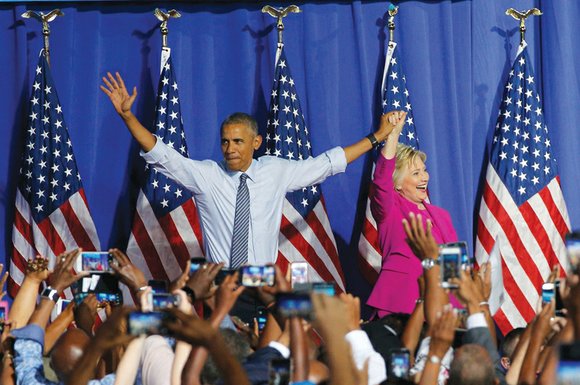 The FBI recommended Tuesday that no criminal charges be filed over Hillary Clinton's use of private email servers while she was secretary of state, but rebuked the Democratic U.S. presidential candidate for "extremely careless" handling of classified information.
While FBI Director James B. Comey's announcement lifted a cloud of uncertainty that had loomed over Mrs. Clinton's White House campaign, his strong criticism of her judgment ignited a new attack on her over the email issue by Donald Trump, her likely Republican opponent in the Nov. 8 election.
Mr. Comey's comments could reinforce what polls show are widespread public concerns about Mrs. Clinton's honesty and trustworthiness. Republicans have pointed to the controversy as evidence that she considered herself above the law.
House of Representatives Speaker Paul Ryan, the highest-ranking elected Republican, said in a statement that Mr. Comey's announcement "defies explanation."
Speaker Ryan called on the FBI to release all of its findings in the case and said Mr. Comey would be called to testify before the House Oversight Committee.
"We need to know more," Speaker Ryan told Fox News.
Mr. Comey was appointed FBI director in 2013 by President Obama. He previously served as an assistant U.S. attorney for the Southern District of New York and was the lead federal prosecutor in Richmond from 1996 to 2001. In a lengthy statement on the FBI's conclusions from its yearlong investigation, Mr. Comey directly contradicted statements Mrs. Clinton has made while defending her use of the private email setup.
He said, for example, that the FBI found at least 110 emails that contained classified information when they were sent, although Mrs. Clinton repeatedly has said she never sent or received classified information on her private servers.
"Although we did not find clear evidence that Secretary Clinton or her colleagues intended to violate laws governing the handling of the classified information, there is evidence that they were extremely careless in their handling of very sensitive, highly classified information," Mr. Comey said.
But he said the FBI concluded "no reasonable prosecutor" would bring charges.
"Although the Department of Justice makes final decisions on matters like this, we are expressing to justice our view that no charges are appropriate in this case," Mr. Comey told reporters in Washington.
His recommendation will likely stand. The country's top prosecutor, U.S. Attorney General Loretta Lynch, said Wednesday that she accepted the recommendation of the FBI director and would not charge Mrs. Clinton for mishandling emails.
Mrs. Clinton's campaign was anxious to move on after Mr. Comey's announcement, saying in a statement it was pleased with the FBI recommendations.
"As the secretary has long said, it was a mistake to use her personal email, and she would not do it again. We are glad that this matter is now resolved," spokesman Brian Fallon said.
He did not respond to questions about Mr. Comey's rebuttal of the main arguments Mrs. Clinton has offered in defense of her use of private email.
At a rally in Raleigh, N.C., on Tuesday night, Mr. Trump, the presumptive Republican nominee, said the controversy should disqualify Mrs. Clinton from being president and that her email system may well have been hacked by U.S. enemies.