Whew!
FBI finds Hillary Clinton careless, but not criminal in use of private email server
Reuters | 7/8/2016, 4:49 p.m.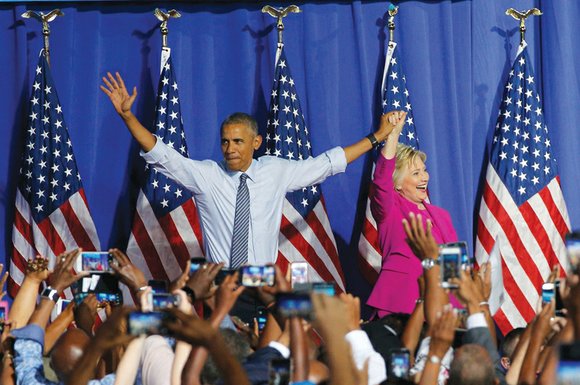 "Our enemies may have a blackmail file on crooked Hillary and this alone means that she should not be allowed to serve as president of the United States," Mr. Trump said. "We now know that she lied to the country when she said that she did not send classified information on her server. She lied!"
The FBI director's announcement came hours before Mrs. Clinton's first campaign appearance with President Obama in Charlotte, N.C., where neither President Obama nor Mrs. Clinton mentioned the email probe. It also came less than three weeks before the Democratic National Convention July 25 through 28 in Philadelphia at which Mrs. Clinton is to be nominated as the party's candidate for the November election.
After months on the sidelines, President Obama told voters he was ready to "pass the baton" to his former secretary of state.
The president took the microphone in Charlotte, chanting "Hillary!" and told the crowd there had never been a candidate as prepared to be president as Mrs. Clinton, his rival in 2008 for the Democratic nomination.
"I've run my last campaign, and I couldn't be prouder of the things we've done together, but I'm ready to pass the baton," he said in what was likely to be the first of many trips this year on Mrs. Clinton's behalf.
"I know Hillary Clinton is going to take it, and I know she can run that race," he said.
President Obama was returning the favor after Mrs. Clinton backed him in 2008's general election. This year, he waited while she battled U.S. Sen. Bernie Sanders of Vermont for the Democratic nomination before endorsing Mrs. Clinton last month once she became the party's presumptive nominee.
In Charlotte, Mrs. Clinton preceded President Obama, saying, "We're going to build on the vision for America that President Obama has always championed, a vision for a future where we do great things together."
White House spokesman Josh Earnest said the president did not get advance notice of Mr. Comey's announcement and said the president would not discuss the FBI's investigation with Mrs. Clinton.