VSU Trojans end season with second round NCAA loss
3/17/2016, 11:20 p.m.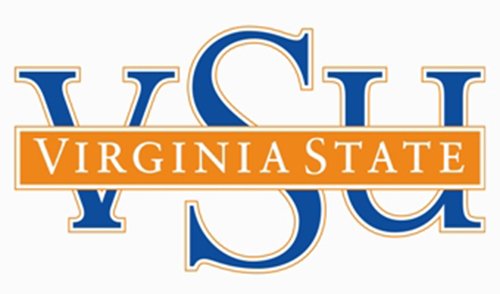 You can make a strong case for this being Virginia State University's best basketball season in program history.
Better yet, you can make a convincing argument next season will be even better.
The Trojans' winning streak ended Sunday with an 84-74 loss to West Liberty University in NCAA Division II Atlantic Regional play in Wheeling, W.Va.
That's a tiny smudge at the end of what has been a brilliant run under third-year Coach Lonnie Blow.
Consider these achievements:
• Finishing 24-6 — and 14-2 in the CIAA, VSU eclipsed its best previous win total of 22, set in 1973-74.
• The Trojans won the CIAA Tournament for just the third time since 1946 and the first time since 1988.
• Coach Blow became the CIAA's first to win the tournament at two schools (he won at St. Augustine's University in 2010) and to be Coach of the Year at two schools (VSU this year and St. Augustine's in 2010). 
• Earning the tag "Kings of the Road," VSU may have been the only team in the nation to go undefeated (10-0) in true road games. VSU's loss to Virginia Union University was on neutral territory at the Richmond Coliseum. The loss in Wheeling, W.Va., also was on neutral territory.
• In defeating Fairmont State University of West Virginia 76-66 last Saturday, VSU marked its first time advancing beyond the first round in NCAA play. In previous trips to the postseason dance party, VSU was a first round loser to Mount St. Mary's University in 1982 and North Carolina Central University in 1988.
Also it was the first time any CIAA team has advanced in the NCAA's since Shaw University in 2012.
Now here may be most uplifting news of all: The Trojans will move next season into the sparkling new Multipurpose Center with a cast nearly identical to this year's.
Of the current top nine scorers, only one — senior Javon Moore (8.9 points per game) — will be moving on.
Top returnees include guard Kevin Williams, Most Valuable Player of the CIAA Tournament, and All-CIAA Elijah Moore, both now juniors. The 6-foot-8 Moore had 26 points in VSU's loss to West Liberty University.
Williams, a dynamic all-round talent, and Moore, a threat inside and out, clearly rank with the CIAA's elite performers.
VSU boasted two of the CIAA's top freshmen in high-rising Walter Williams and 6-foot-9 Joe Bradshaw, and one of the most talented newcomers in Cyonte Melvin, a 6-foot-3 Hampton native who transferred to VSU from Radford University.
Melvin had 12 points in each of the NCAA games.
The Trojans fell short of breaking the university's longest ever winning streak of 13, set in 1975-76. Still, they finished this go-round with 13 victories in the final 15 games.
VSU rolled through the CIAA tournament with double-digit wins over Fayetteville State University (71-57), Bowie State University (81-70) and Livingstone College (89-79).
With so many superlatives, momentum aplenty, a shiny new arena and a powerful cast of returning players, next season can't come soon enough in Ettrick.