Movement afoot to remove Lee statue in Charlottesville
3/24/2016, 11:07 p.m.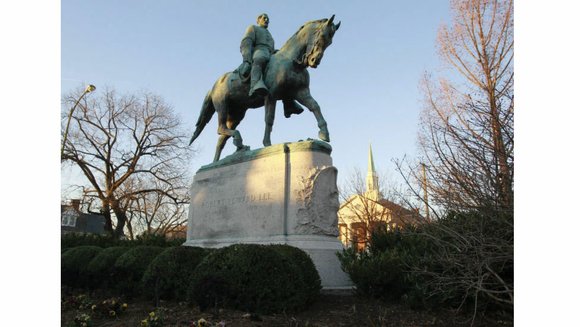 Since learning about the Civil War in middle school, Ms. Bryant stated that she gradually has been exposed to more racism.
"Since getting older and more mature, I've been able to pick it out a bit more," she stated. "You can see a lot of it in Charlottesville. There are more people who are OK voicing it. As a student, that makes me uncomfortable."
Ms. Bryant's petition, which contained more than 500 signatures Tuesday evening, is only the most recent call for a change.
In 2013, the city sponsored a forum on the topic after council member Kristin Szakos suggested several months before that the statue be removed from Lee Park.
Ms. Szakos said both the governor's veto and a court ruling last year from Danville mean localities have a clearer pathway to remove Confederate monuments.
"That's what stopped the process before. The legal ability is relatively new," Ms. Szakos said. "The idea of having one of our most prominent gathering places be a celebration of Confederate history is inappropriate," she said.
Ms. Szakos once suggested that a new memorial could be erected to provide a balance of cultural representation, a measure Washington and Lee University professor Barton Myers said he could support.
Ideally, he said, keeping the monuments and "contextualizing them" would be a "reminder that this should never, ever happen again — the racial hegemony the Confederates attempted to found."