More time?
Civil rights group files lawsuit seeking extension of Va. voter registration deadline due to statewide computer crash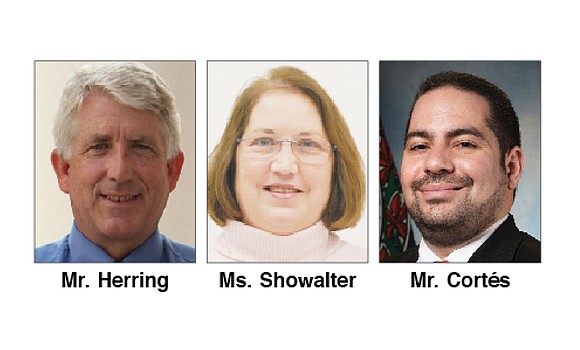 The system's crash "is just the sort of thing that general registrars have worried would happen," said Kirk Showalter, Richmond's voter registrar.
At the same time the system to register voters went south, she and other registrars were having problems trying to process absentee ballot applications.
"We were told by the state Department of Elections to focus on absentee ballot applications and to stop processing voter registration applications," she said. "It didn't help."
She said processing of a single absentee ballot application could take five minutes or more. She said it took five hours of overtime to finish the work Monday.
Ms. Showalter said she and other registrars are now worried that the state system could crash again on Saturday, Oct. 29, or on Saturday, Nov. 5, two big days for absentee voting. She noted that registrars would be inputting massive numbers of absentee ballot applications on the Nov. 5 deadline for walk-ins.
"If we can't process absentee voters," she said, "all we could do is give a provisional ballot," potentially creating a problem after Election Day when those ballots would have to be sorted and counted by hand.
She said there is concern about whether the state system would be operating properly on Sunday, Nov. 6, when registrars across the state will be downloading voter information into electronic poll books.
According to Ms. Showalter, the crash on Monday is an extreme example of the problems she and others have been experiencing for months.
Mr. Cortés told a General Assembly committee last week that the problem has been funding. He said his department sought more than $7 million to make improvements to the computer system, but the state failed to provide the money because of other priorities.
According to Ms. Showalter, the department has been applying patches to the computer system to overcome problems that have developed.
For example, "we can't run reports during the day," she said. "Some reports used to verify daily activity are being scheduled for 3 a.m." to help prevent the state system from getting overloaded.
She said registrars will have their fingers crossed on Election Day, hoping that the system will be able to handle the number of information requests that will be made, and that the state computer system will not crash when the results are being entered.