Buffoonery
4/8/2017, 10:02 a.m.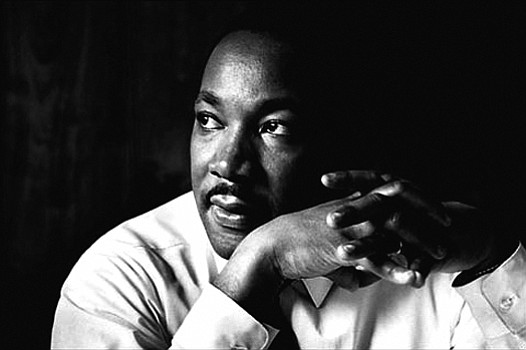 We shudder thinking about the buffoonery of the Virginia unit leaders of the Southern Christian Leadership Conference.
The venerable civil rights organization was started by Dr. Martin Luther King Jr. in 1957.
On Tuesday, the 49th anniversary of Dr. King's death, the Rev. William Avon Keen of Danville, president of the Virginia SCLC, and Andrew Shannon of Newport News, the Virginia SCLC's vice president, met with U.S. Attorney General Jeff Sessions in Washington and presented him with a proclamation lauding his civil rights record.
What???
Mr. Sessions, the former U.S. senator from Alabama, has no civil rights record to speak of. In fact, as a senator, he consistently opposed many of the crucial laws and programs he now is responsible for enforcing as attorney general.
He cheered the gutting of the federal Voting Rights Act provision that put Southern states with a history of racial discrimination and voter disenfranchisement under Justice Department oversight. During his confirmation hearing, he called the law "intrusive" and also said he doesn't think voter ID laws are racially biased.
Among others, he opposed the Violence Against Women Act, same-sex marriage and equal pay for women.
In the 1980s, he led a failed prosecution of three civil rights workers for voter fraud. And when he was nominated by former President Ronald Reagan for a federal judgeship in 1986, he was successfully defeated after opposition by the national NAACP, the Leadership Conference on Civil Rights and People for the American Way.
Even Dr. Martin Luther King Jr.'s widow, Coretta Scott King, wrote a letter opposing his nomination for the judgeship.
It came out then that he'd made many racist remarks as a U.S. attorney, including joking that the Ku Klux Klan is "OK," and calling an African-American attorney on his staff "boy."
At the time, he called the NAACP "un-American" and "Communist-inspired" and claimed that the organization "forced civil rights down the throats of people."
He also has accused the NAACP and other like-minded groups of teaching anti-American values, while he said the call to remove the Confederate flag from public buildings was an effort by "leftist groups" to "delegitimize the fabulous accomplishments of our country."
His confirmation as attorney general was challenged by civil rights groups and individuals across the nation who believe he will do President Trump's bidding in trying to turn back the clock on civil rights gains of the last 50 to 60 years.
They were right.
On Monday, Mr. Sessions put a hold on the U.S. Justice Department's pacts with 14 police departments to end abuses and killings of African-American men, women and children.
While Mr. Sessions calls it a temporary halt while his office reviews the pacts, he said it was necessary to ensure they do not work against the Trump administration's goals of promoting officer safety and morale while fighting violent crime.
A halt alone is anathema to civil rights and equal justice, principles Dr. King gave his life for 49 years ago.
For the Virginia SCLC president and vice president to hijack the mantle of the organization of Dr. King and present a documented racist like Mr. Sessions with a proclamation saying he is a champion of civil rights is a slap in the face to Dr. King, Coretta Scott King and all those who marched with them and who died in the fight for civil rights.