Rev. Joseph Lowery, head of SCLC and dean of civil rights veterans, dies at 98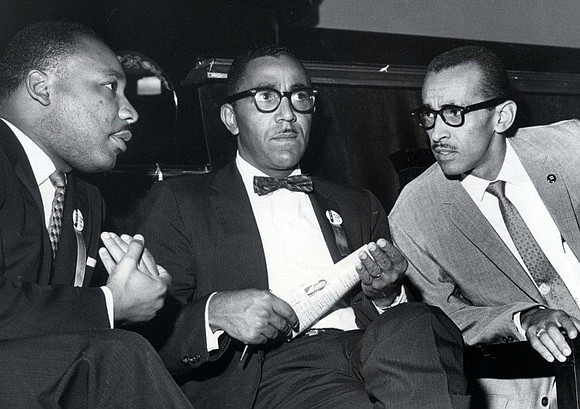 ATLANTA - The Rev. Joseph E. Lowery fought to end segregation, lived to see the election of the country's first African-American president and echoed the call for "justice to roll down like waters and righteousness like a mighty stream" in America.
For more than four decades after the death of his friend and civil rights icon, Dr. Martin Luther King Jr., the fiery Alabama preacher was on the front line of the battle for equality, with an unforgettable delivery that rivaled Dr. King's — and was often more unpredictable. Rev. Lowery had a knack for cutting to the core of the country's conscience with commentary steeped in scripture, refusing to back down whether the audience was a Jim Crow racist or a U.S. president.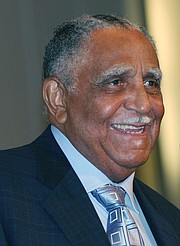 "We ask you to help us work for that day when black will not be asked to get in back; when brown can stick around; when yellow will be mellow; when the red man can get ahead, man; and when white will embrace what is right," Rev. Lowery prayed at former President Obama's inaugural benediction in 2009.
Rev. Lowery, 98, died Friday, March 27, 2020, at home in Atlanta surrounded by family members. He died from natural causes unrelated to the coronavirus out- break, the statement said.
"Tonight, the great Reverend Joseph E. Lowery transitioned from earth to eternity," The King Center in Atlanta remembered Rev. Lowery in a tweet last Friday night. "He was a champion for civil rights, a challenger of injustice, a dear friend to the King family."
Rev. Lowery, considered the dean of the civil rights veterans, co-founded the Southern Christian Leadership Conference with Dr. King in 1957 and served as its president and chief executive officer for two decades — restoring the organization's financial stability and pressuring businesses not to trade with South Africa's apartheid-era regime — before retiring in 1998.
In his work with the SCLC, he came to Richmond, Hampton Roads and other parts of Virginia several times through the years, said Andrew Shannon, vice president of the Virginia State Unit of the SCLC. One iconic photo from September 1963 shows Rev. Lowery, then vice president of the SCLC, Dr. King and longtime King aide Dr. Wyatt Tee Walker conferring during a SCLC convention held at First African Baptist Church in Richmond.
Most recently, Rev. Lowery was the keynote speaker at the 2006 Andrew Shannon Gospel Music Celebration and Solidarity Luncheon held in Hampton.
"He was a great friend and freedom fighter," Mr. Shannon said. "He fought for justice, freedom and equality for ev- erybody. He stood on principle even if it was unpopular."
In one of many high-profile moments, Rev. Lowery drew a standing ovation at the 2006 funeral of Dr. King's widow, Coretta Scott King, when he criticized the war in Iraq, saying, "For war, billions more, but no more for the poor." The comment also drew head shakes from then-President George W. Bush and his wife, Laura Bush, who were seated behind Rev. Lowery on the pulpit.