VUU's new Center for African-American Pentecostalism & Leadership Development hosts convocation
4/21/2017, 6:38 a.m.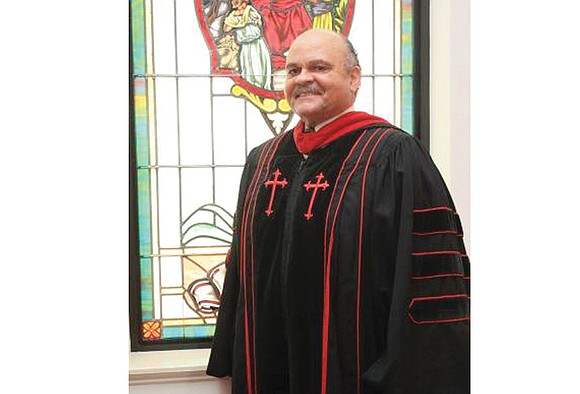 The Samuel DeWitt Proctor School of Theology at Virginia Union University, nationally known for its noted graduates such as Dr. Wyatt Tee Walker, Dr. Jeremiah Wright and former Congressman Walter E. Fauntroy, will hold its first Pentecostal Convocation on Monday, April 24, through Thursday, April 27, the school has announced.
Because of the increase in graduates from Pentecostal churches, Dr. John W. Kinney, dean of the theology school, led the founding of the school's new Center for African-American Pentecostalism & Leadership Development.
The center's advisory council, co-chaired by Bishop Melvin Williams Jr. of the Temple of Judah in Richmond, also a founder of the center, and Archbishop Alfred Owens Jr. of the Greater Mount Calvary Holy Church in Washington, has spent the past year planning next week's convocation.
The theme: "We All Are One: Rethinking the Journey, Rekindling the Fire, Reclaiming the Power."
Speakers will include Archbishop Owens, Archbishop J. Delano Ellis, Bishop Tejado Hanchell, Bishop John E. Guns, Bishop Joseph Walker III, Bishop Rudolph W. McKissick Jr., Apostle James Clark Jr., Dr. Estrelda Alexander, Dr. Phyllis Carter, Dr. James Richardson, Dr. Wanda Parker and Evangelist Joyce Rodgers.
Guest psalmists will be Patrick Riddick & D'vyne Worship and Dr. Peggy Britt.
The convocation will be held at the Claude G. Perkins Living and Learning Center on the VUU campus, 1500 N. Lombardy St., and is open to the public.
Registration is $100 by Friday, April 21. Onsite registration is $125.
For details, including registration, visit www.mystvu.org.