Football standout Phillip Sims gives back as new football coach at John Marshall High
4/28/2017, 12:52 p.m.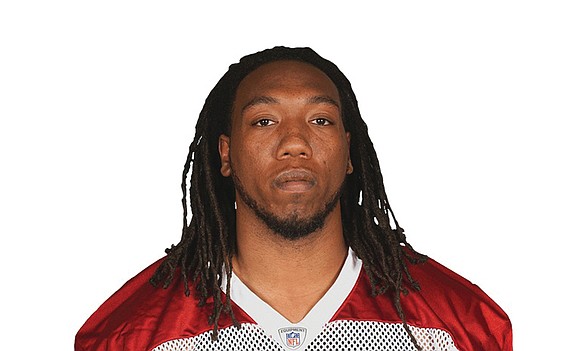 Some may look at John Marshall High School football and see a struggling program with a string of losing seasons.
But Phillip Sims sees potential waiting to be tapped.
"I was looking to get into coaching and John Marshall piqued my interest because I know there are athletes in the building," Coach Sims told the Richmond Free Press.
"Look at John Marshall basketball — one of the top teams in the state. I know the football talent is there, too. It gives me the opportunity to do something to help these young men out."
In what will be his first school coaching assignment, the 24-year-old Coach Sims succeeds Damon "Redd" Thompson, who resigned after four seasons with the John Marshall Justices with a 4-26 record, 1-9 last year.
Coach Sims needs no introduction to football followers. The former quarterback for Oscar Smith High School in Chesapeake ranks with the most heralded and heavily recruited players in state history.
As a junior in 2008, he led Oscar Smith High to the State 6A title with a 54-24 victory over Osbourn High in Manassas in the final. Coach Sims went on to establish Virginia High School League passing records for most yards — 10,725 — and touchdowns — 119.
Following a nationwide recruiting battle, Coach Sims signed with the University of Alabama under Coach Nick Saban.
After being redshirted in 2010, he competed in 2011 and 2012 for Alabama's starting quarterback job with A.J. McCarron. Coach Sims was primarily the backup quarterback on the Crimson Tide's 2012 national championship team.
Dissatisfied with his role, Coach Sims transferred to the University of Virginia in 2013 and passed for 1,263 yards and nine touchdowns for the Cavaliers.
He then transferred to Winston-Salem State for his senior year in 2014, passing for 1,560 yards and 15 touchdowns.
His final game with the Rams was a loss to Virginia State University in the 2014 CIAA championship game.
Overlooked in the NFL draft, Coach Sims signed with the Arizona Cardinals in 2015 and the Seattle Seahawks in 2016, and was a member of those teams' offseason and training camp rosters.
Also in 2016, he played for the Canadian League's Saskatchewan Roughriders before being sidelined with an injury.
Since retiring from professional football, Coach Sims, who lives in the Petersburg area, is the founder and CEO of "From the Ground Up Training," a workout program for young football enthusiasts. He still needs a few credits to finish his undergraduate degree. It remains unclear whether he will be a full-time member of the John Marshall High teaching staff.
John Marshall High Principal William Royals said, "Coach Sims brings experience and knowledge to our players that will develop them not only as players and as a team, but also as young men who will serve our community."
Coach Sims was to meet the John Marshall players and parents this week and implement an offseason development program.
"This is my chance to give back what I've learned along my journey," said Coach Sims. "I've had my ups and downs. I'll try and teach these kids what I had to learn on my own."