10th Annual Latin Jazz & Salsa Festival Saturday
8/25/2017, 7:16 p.m.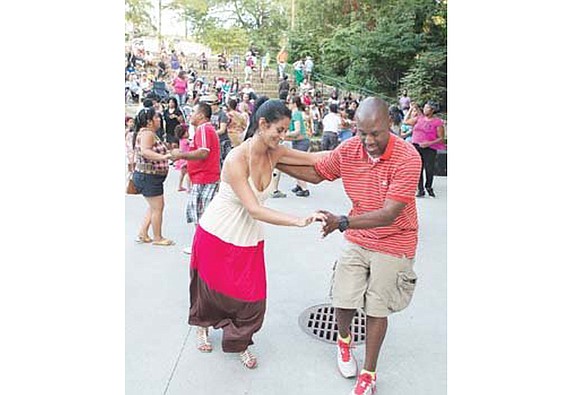 The Latin Jazz & Salsa Festival returns this weekend, but at a new, bigger location in South Side.
The upbeat show featuring Afro-Cuban and Caribbean beats will be 2 to 7 p.m. Saturday, Aug. 26, at Broad Rock Industrial Park, located at Broad Rock Boulevard and Warwick Road, it has been announced.
The festival is free and open to the public.
The event was held for the last six years at Dogwood Dell, but the 2,400-seat amphitheatre no longer can accommodate the crowds that the popular festival attracts.
Featured acts include Grammy Award nominee Chembo Corniel, Rafael Ortiz Y Su Tumbao Urbano, Frankie Vazquez and Luis Romero Y Su Revolu.
This is the festival's 10th year. It was founded in 2008 by Peruvian-born plumber Luis "Sweet Lou" Hidalgo to showcase New York-style, Latin jazz rhythms.
Perhaps best known for his daily radio program of Latin and salsa music on WCLM-AM 1450, Mr. Hidalgo, who makes his home in Chesterfield County, is joining New Yorker Jimmy Castro of Ritmo Caribe Productions to stage this year's festival.
Details: www.facebook.com/events/1867912293529121/