Personality: Luis Hidalgo
Spotlight on founder of Richmond's Latin Jazz and Salsa Festival
8/19/2016, 2:11 p.m.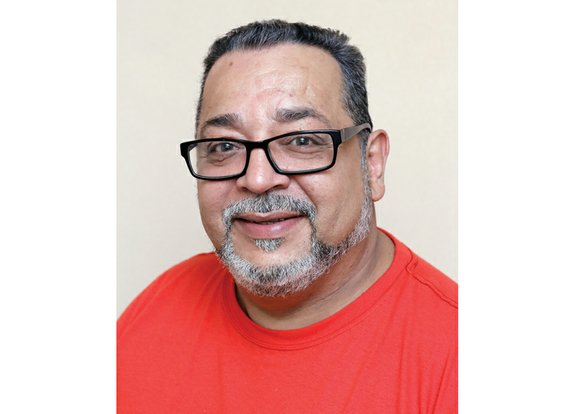 Luis "Sweet Lou" Hidalgo dismisses what he says are pop-driven sounds of Latin music often heard on radio and television. Mr. Hidalgo instead prefers the New York Latin jazz and salsa, which he believes is grounded in rhythms from Africa, Cuba and Puerto Rico.
His love of such music is what drove him to start the Latin Jazz and Salsa Festival, now in its ninth year in Richmond. Fans and newcomers to the music can hear, dance to and enjoy this year's festival from 3 to 8 p.m. Saturday, Aug. 20, at Dogwood Dell.
The free event is one of the summer highlights of the 60th Festival of the Arts at the amphitheater in Byrd Park. Mr. Hidalgo, who hosts "The Latin Jazz and Salsa Show" every Friday on WCLM radio, 1450 AM, says the first music festival was held in the parking lot of the station's former location in Hopewell. It drew about 150 people that first year, he recalls, and about 500 the next year.
"The third year, we got a permit to have it at 32nd and Hull streets" in Richmond's South Side, Mr. Hidalgo says. "We had a live salsa band and 700 people came."
After that, Mr. Hidalgo and his group of organizers knew they were on to something. The festival has mushroomed. A connection was made with Richmond's Festival of the Arts, which resulted in the festival moving to Dogwood Dell the fourth year, and a local band being hired to perform.
Thanks to sponsors, a band from Puerto Rico entertained a crowd of between 3,000 to 4,000 people the next year. Mr. Hidalgo hopes the momentum will continue this weekend with featured acts to include Orquesta Curare, Frankely Fernandez, Latin Grammy nominee Luisito Rosario and Melina Almodovar.
Mr. Hidalgo says the success of the festival is largely due to people in nearby neighborhoods who are lured by the music. "Fifty percent of attendees are not Latino," he said.
In addition to the music's African and Latin roots, it carries traces of "Europe, Slavic and Jewish music," he says. "You will be amazed. It's real down-home live music."
Mr. Hidalgo, who moved to Richmond from New York City in 2001, says he never had a plan or vision to found a festival or to do a radio show. He walked into WCLM to buy an ad for his plumbing business and walked out with a contract to host a radio show.
"The show, the festival do not belong to me," he says. "They belong to the people. They make it happen." Meet the man who makes the music happen, this week's Personality, Luis "Sweet Lou" Hidalgo:
Occupation: Family-owned and operated plumbing company, Master and Sons Plumbing.
Date and place of birth: 1960 in Lima, Peru.
Current residence: North Chesterfield County.
Education: Master's in plumbing engineering.
Family: Wife, Candida; and children, sons Luis Elliot and Peter John, and daughter Brittney.
What drives me to do the festival: My mother's memory, Rachel Hidalgo, who was a social and political activist in New York. She was very proud of her culture and race.