Creighton Court redevelopment project seeks $4.9M city bailout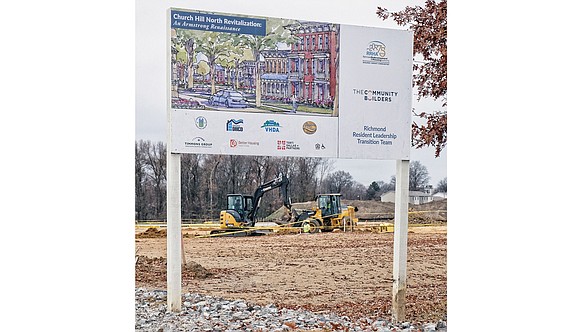 Mr. Agelasto also is skeptical about the revenue resources the city has identified and expressed concern that city taxpayers ultimately would have to pay the $4.9 million in debt.
In response, Mr. Downey told the committee he is confident that enough revenue can be generated from tax sales and other means.
He also urged the committee to measure any return on investment in the social good the project would accomplish rather than on how much money it would generate for the city.

Mr. Downey said the return would involve creating a better life for public housing residents, improved housing, more employment opportunities and increased access to beneficial services and ultimately a reduction in the number of people living in poverty.
He said he has no expectations that the Church Hill North redevelopment would trigger the kind of real estate boom that is happening in Scott's Addition and other areas of the city. But he said the improvements it would generate are sufficient justification.
The committee chair, 7th District Councilwoman Cynthia I. Newbille, also said the social benefits from the city's investment were sufficient reason to move forward with borrowing the money.
She, along with 6th District Councilwoman Ellen F. Robertson, are fully invested in making Church Hill North happen, even if it takes an additional subsidy.
The evidence that the council is unlikely to reverse course showed up in the votes of the other committee members, Kim B. Gray, 2nd District, Kirsten N. Larson, 4th District, and Michael J. Jones, 9th District. They joined Ms. Newbille in voting to advance the proposal to the full council with a recommendation for approval.