Personality: Pam Mines
Spotlight on founder of nonprofit JP JumPers Foundation
12/29/2017, 12:44 p.m.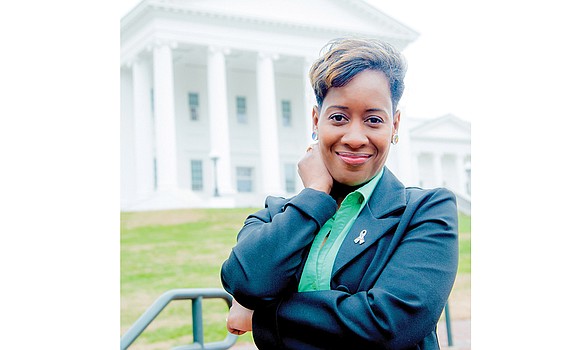 Perfect day for me: A day where I've introduced someone to the special needs community who would not otherwise be impacted and now they consider themselves a part of the "We" (not "them"), when addressing the special needs community.
If I had more time, I would: Give more, speak more, engage more, make people laugh more and gain more allies for this community.
A quote that I am inspired by: My uncle, Wayne Winborne, said something to me in 2015 when we were having a conversation about giving, why we give and the impact of giving. I quote it often: "You never give to get anything in return, but your giving will give you everything in return."
Best late-night snack: Tostitos chips with salsa and cheese, mixed with a dollop of sour cream.
Best thing my parents ever taught me: My parents taught me a lot, but the best thing my mom taught me was to live by the quote, "Nothing beats a failure but a try." Because of that, I think I can accomplish anything because I'll always beat failure because I always will try.
Person who influenced me the most: My husband, Perry Mines. He is always cheering for me. He knows my heart, he knows my passion, he knows my goals, he listens to me talk a lot about a lot. He is also honest, caring and wants what's best for me. He is the only one who can tell me to slow down. He is the one who makes sure I eat. He is the one who buys champagne for things that occurred that no one knows about. He is my biggest support and, at times, the only opinion that matters. His strength as a husband, father, brother and friend influences me to be strong, too.
The book that influenced me the most: "The Success Principles" by Jack Canfield.
What I'm reading now: "Seize Your Life: How to Carpe Diem Every Day" by Jasmine Brett Stringer.
The one thing that I've learned in life is: Being positive yields positive results. Make it a way of life, not just something for the moment.
My next goal: To make JP's Law a national law and to make the JP JumPers Foundation a national organization with multiple chapters of people #JumPingIn across the world.