Personality: James E. 'J.J.' Minor III
2/10/2017, 9:09 p.m.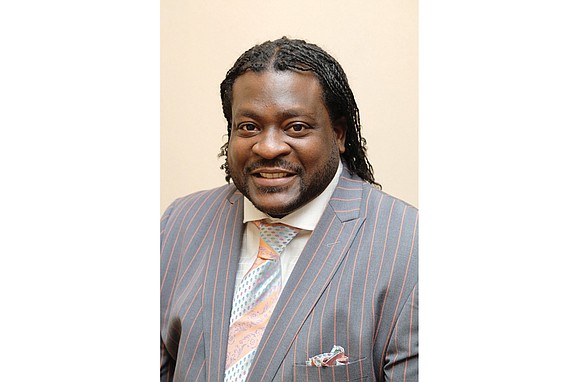 Because African-American history is not a focus of public school curricula, Mr. Minor says it is essential to teach children that history to close the generation gap between NAACP members who lived through the Civil Rights Movement and younger people who are not fully aware of the trauma and triumph of that era.
"I believe people would want to participate with us more if they knew who they really are, that we are descendants of kings and queens."
He remains dedicated to leading the chapter in tackling the issues on the NAACP's state and local agendas, including an increase in the minimum wage, mandated use of body and dashboard cameras by law enforcement officers, and employment and procurement opportunities for African-Americans at state colleges and universities.
Because the NAACP is nonpartisan, he is careful to keep his work as an officer with the Richmond Democratic Committee separate.
"It takes teamwork to make a dream work, and together we can do it," he says. Meet civil rights advocate and this week's Personality, James E. "J.J." Minor III:
Community involvement: President of the Richmond Branch NAACP.
Other community leadership positions held: First African-American appointed by Gov. Terry McAuliffe to the Virginia Marine Resource Commission; chairman, Richmond City Democratic Committee; vice chairman, Greater Richmond Organizing Committee of Justice or Else; and former first vice president, Richmond Crusade for Voters.
Date and place of birth: Jan. 6 in Richmond.
Current residence: Richmond.
Education: Attended Virginia State University, studied music education; received mental health professional certification.
Family: Single.
Occupation: Community outreach coordinator, City of Richmond.
Why I want to serve as Richmond NAACP president: I strongly feel that I can make a major contribution to the oldest civil rights organization in the United States. It is an honor and privilege to take on the responsibility of infusing new energy into this prestigious organization and assisting in elevating the NAACP's status in Richmond.
No. 1 priority of my presidency: Increasing the membership by 1,000 and re-engaging members to be active in our new fight for civil rights.
Position before election: Served on the executive committee of the Richmond Branch NAACP.
Richmond Branch NAACP's No. 1 challenge: Promoting its relevancy in 2017 to a generation that did not grow up during the civil rights era.
How I plan to meet it: I envision bringing in 1,000 new members who are willing to be active in the fight for equality. The same issues our forefathers dealt with are the same we are dealing with today, just differently. We need people who are willing to fight and who will not stop until we have equality and justice for all people of color.
NAACP then versus now: Founded in 1909 by a multiracial group of progressive thinkers, the NAACP is the nation's oldest, largest and most widely recognized grassroots-based civil rights organization. Given the political landscape in our nation, this nonpartisan organization must continue to protect the civil rights and voting rights of all people.
NAACP and youths are: If the NAACP is to survive and carry out its objectives, we must be deliberate in introducing the NAACP to our youths at an early age. Our young people must be made aware of the NAACP's fearless leadership and realize the importance of the mission to eradicate discriminatory policies and practices. Youths must understand that the "Black Lives Matter" movement stands on the shoulders of organizations like the NAACP, who, beginning in 1909 and thereafter, showed the world that people of color do matter. As we face the rhetoric on the national landscape, the rise of white supremacy, biases and prejudices, it's more important than ever to prepare the present generation for future leadership.