Personality: Oludare Ogunde
Spotlight on founder of nonprofit Project Give Back to Community
7/7/2017, 7:54 a.m.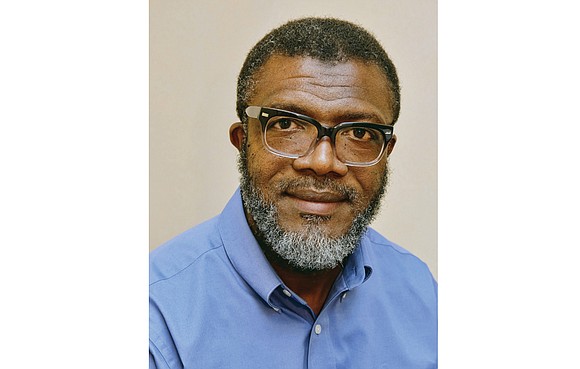 Why I do this: I am passionate about public safety, rehabilitation of the convicted, criminal justice reform and helping poor and economically disadvantaged members of our community.
Biggest accomplishments: In 2015, we partnered with the Virginia Department of Corrections and KISS FM Richmond to produce public service announcements to discourage criminal behavior. In 2016, we established emergency housing in Richmond for returning citizens, in collaboration with the Richmond and Henrico probation and parole offices.
Biggest challenges: Funding and transportation.
How the public perceives ex-offenders: Members of the public with good moral and spiritual foundations always are willing and ready to give ex-offenders a second chance. However, the hypocrites and unforgiving servants among us in the community and in government will never let the past go.
How I want ex-offenders to be perceived: We all need to understand that all ex-offenders were once innocent babies. Essentially, society failed every child who became an offender. We, therefore, have a collective obligation to make these people whole again by helping them return to the community as law-abiding citizens and removing obstacles that make it difficult for them to be employed.
How I start the day: I say my dawn prayer before sunrise, read the Quran, check all my emails relating to my nonprofit and for-profit businesses and set my agenda for the day.
Kindergarten taught me: Social interactions with non-family members.
A perfect day for me is: Any day with no drama whatsoever around me, and I am able to say all my five daily prayers on time.
I place top value on: Helping others, especially the economically disadvantaged, and fighting for justice.
Best late-night snack: Butter pecan ice cream.
How I unwind: Listening to world news and catching up with friends and family on social media.
A quote that I am inspired by is: "O you who have believed, seek help through patience and prayer. Indeed, God is with the patient." Holy Quran, Chapter 2, verse 153.
What I'm reading now: "Power in Doing Something Different (Vision-Wisdom-Hope)" by V. Wendell Hylton.
Next goal: Mobilizing ex-offenders and current prisoners to help combat gang-related violence in the Richmond area.