Poor conditions at George Mason Elementary fire up School Board
7/21/2017, 11:59 a.m.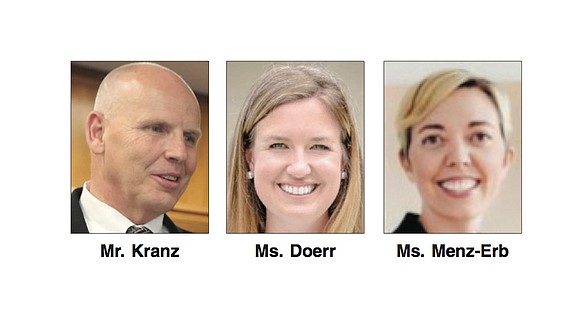 Mr. Kranz stressed Monday night that the challenges at George Mason Elementary represent just a handful in a school system with aging buildings. His main concern, he said, is where George Mason students and staff would go and how that process would be carried out.
"At the end of the day, if we pick up and move our students from George Mason to another building, you then have to pick up that other building and move it to another building," Mr. Kranz said to reporters after the meeting.
In other action, the board voted 5-3 to send revisions to a memorandum of understanding to the state Board of Education before the document is to be approved on July 27.
The memorandum details actions needed to improve the city schools and outlines which agency will be responsible for implementing the changes, monitoring the actions and documenting them, all within a specific timeframe.
The agreement comes after state officials conducted a review and found RPS to be underperforming in most areas, with 27 of the city's 44 schools not fully accredited in 2016-17.
Mr. Kranz, who met with Steven R. Staples, the state superintendent of public instruction, before Monday evening's meeting, sought to reassure the board that the memorandum is not a precursor to state takeover of the city school system.
"It's intended to be a document that's a collaborative document, one that we all are working on for the benefit of the students in Richmond," he said.
"Because all of our schools are not fully accredited, because of the results that they saw within the … review, they believe some things need to be corrected."
Mr. Kranz told the board that if all schools are not accredited within 10 years, the state will place a non-voting member on the Richmond School Board.
He also warned that failure to comply with the provision of the memorandum after its approval by the state Board of Education could result in RPS losing $30 million in state or federal funding.