Sessions denies any collusion with Russia during Trump campaign
Reuters | 6/16/2017, 12:18 p.m.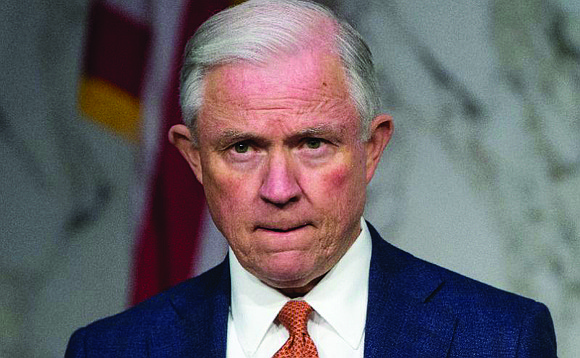 "The suggestion that I participated in any collusion or that I was aware of any collusion with the Russian government to hurt this country, which I have served with honor for over 35 years, or to undermine the integrity of our democratic process, is an appalling and detestable lie," Mr. Sessions said.
"I have never met with or had any conversation with any Russians or any foreign officials concerning any type of interference with any campaign or election in the United States. Further, I have no knowledge of any such conversations by anyone connected with the Trump campaign."
U.S. intelligence agencies concluded in a report released in January that Russian President Vladimir Putin ordered an effort to interfere in the election to help President Trump in part by hacking and releasing damaging emails about Democratic presidential candidate Hillary Clinton.
Russia has denied any such interference, and President Trump has denied any collusion by his campaign with Moscow.
Mr. Sessions recused himself from the Russia investigation in March after revelations that he had failed to disclose two meetings last year with Russia's ambassador to Washington, Sergei Kislyak.
In his testimony on Tuesday, Mr. Sessions addressed media reports that he may have had a third previously undisclosed meeting with Ambassador Kislyak at Washington's Mayflower Hotel last year.
Mr. Sessions said he did not have any private meetings and could not recall any conversations with any Russian officials at the hotel but did not rule out that a "brief interaction" with Ambassador Kislyak may have occurred there.