Former Prince Hall Shriners top official dies at 88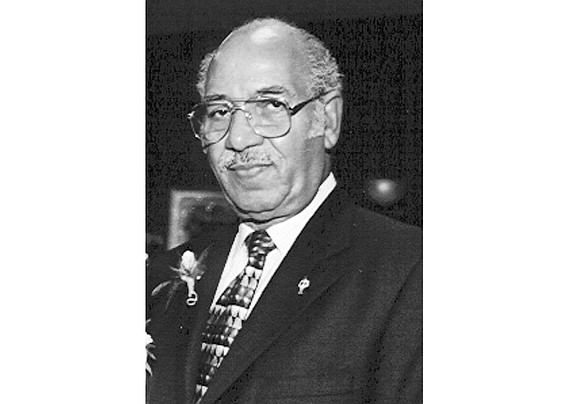 Earl Haddon Gray, a former national leader of the Prince Hall Shriners, has died.
Family and friends paid their final tributes to Mr. Gray on Tuesday, June 20, 2017, at Scott's Funeral Home Chapel in North Side.
The Richmond native succumbed to illness on Monday, June 12, 2017. He was 88.
Mr. Gray served as imperial potentate of the Ancient Egyptian Arabic Order Nobles Mystic Shrine North and South America Inc., Prince Hall Affiliation, from 1986 to 1988, and later chaired the Memphis, Tenn.,-based group's grievances and appeals committee.
In a Free Press Personality feature in June 1993, he stated that his role as the organization's top elected official was "to inspire others to excel and to be the role model for the fraternity."
He believed his top accomplishment involved "improving the image of Prince Hall Shriners," which has 224 affiliated temples and 25,000 members.
Mr. Gray loved to wear the regalia of the organization, including the red fez.
He was disappointed that nonmembers too often perceived Shriners as wearing funny hats "and always having fun."
He believed Shriners should be "acknowledged as working in the community and for the good of mankind," and noted that late Supreme Court Justice Thurgood Marshall was a member.

Mr. Gray was active in Masonry and the Shriners for 50 years.
A graduate of Virginia Union University who later earned a master's in education from Virginia State University, Mr. Gray got involved with the organization after returning to Richmond following 20 years of service in the Navy.
He later joined Mocha Temple No. 7, the Richmond affiliate of the Prince Hall Shriners.
In 1993, he was proud to head a regional Shriners Jubilee Celebration in Richmond to mark the 64th anniversary of the U.S. Supreme Court decision that legitimized the Prince Hall Shriners.
In the 1929 decision, the nation's highest court rejected a bid by white Shriners to stop the Prince Hall Shriners from using the name, designation, letters, emblems and regalia of Nobles of the Mystic Shrine. The court granted equal status to the organization of African-American Shriners.
Outside the Shriners, Mr. Gray was a full-time state employee. He retired as chief of the Virginia Employment Commission's Labor Research Division.
Mr. Gray for years also led his own nonprofit, Community Motivators Inc., which sponsored a literacy program.
He was a member of Alpha Phi Alpha Fraternity and First United Presbyterian Church in North Side.
He was recognized for his community service work, including receiving an honorary doctorate from Virginia Union University and the Seagram's Vanguard Award.
Survivors include his wife of 63 years, Jane Harris Gray; daughter Adrienne G. Rhone; and a granddaughter and a great-grandson.
The family requests memorial contributions be made to First United Presbyterian Church's Building Fund, 3401 North Ave., Richmond, Va. 23222.