Warren Beatty to award Nutzys at The Diamond
Fred Jeter | 3/10/2017, 9:01 a.m.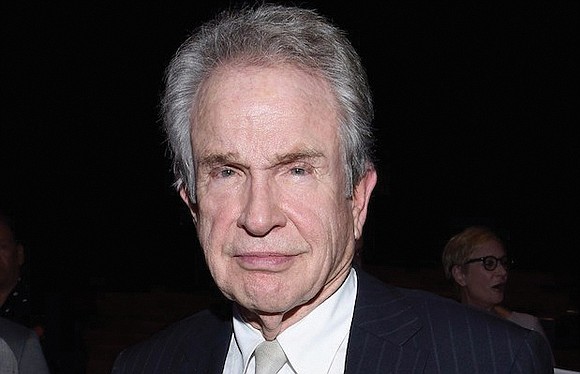 The envelope please …
In reaction to the recent Academy Award mix-up when the wrong Best Picture winner was announced, the Richmond Flying Squirrels are planning some light-hearted fun.
Richmond native and film star Warren Beatty, who was caught in the middle of the Oscars snafu as a presenter of the misdirected award, will be coming to The Diamond on Aug. 13 for a unique promotion.
Mr. Beatty will present Oscar-like statues with the likeness of The Flying Squirrels' mascot, Nutzy, to the first 1,000 fans.
He also has been invited to throw out the first pitch.
"We checked the envelope three times and it said 'Nutzy,' so we actually made the award look like him," joked Squirrels Vice President and Chief Operating Officer Todd "Parney" Parnell.
"Seriously, the Oscars are a big part of American entertainment and we have decided to celebrate it by putting our own Nutzy spin on it," Mr. Parnell said. "We are looking forward to celebrating in August."
The celebration also marks the 50th anniversary of Mr. Beatty's iconic role in the film "Bonnie and Clyde" in 1967.
Mr. Beatty grew up in North Side with his sister, award-winning actress Shirley MacLaine. The family lived on Fauquier Avenue in the Bellevue neighborhood before moving to Arlington when Mr. Beatty was 8, in 1945.
Mr. Beatty has been nominated several times for the coveted Academy Award, including for Best Actor in a Leading Role for "Bonnie and Clyde." He won Best Director in 1982 for "Reds," a film in which he also starred.
In 2000, the Academy of Motion Picture Arts and Sciences' Board of Governors presented him with the Irving G. Thalberg Memorial Award, a recognition given to "creative producers whose bodies of work reflect a consistently high quality of motion picture production."
Information, including ticket prices: www.squirrelsbaseball.com or (804) 359-FUNN.