CARE van service eyed by City Council due to complaints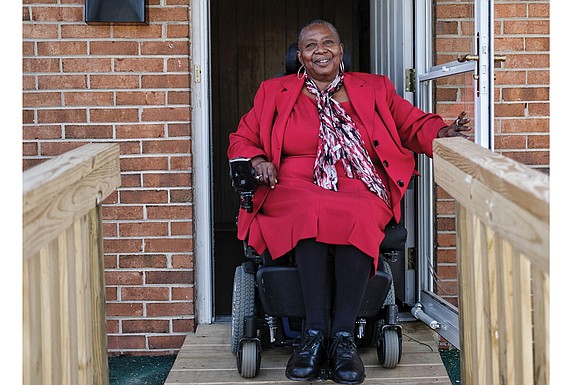 Meanwhile, GRTC also has struggled to field enough vans because of breakdowns in the aging fleet, which leaves fewer vehicles available to make scheduled pickups.
"Thirteen new vans have been delivered to GRTC," Ms. Pace said, and should be in service soon, though she did not specify a date.
She said that staff met with GRTC's board and held a meeting with riders to discuss the changes. GRTC plans to brief City Council's Land Use, Housing and Transportation Committee headed by 6th District Councilwoman Ellen F. Robertson at 3 p.m. Tuesday, March 21.
"We've heard this before," Ms. Dickerson said of GRTC's response, "but the promised improvements never seem to happen. We've heard so much that they are hiring new drivers, and those drivers are as nice as they can be. But they still are picking up people late. The reality is that GRTC and MV keep talking about improvements, but the situation has not gotten better."
Ms. Dickerson maintains a busy schedule of volunteer activities at her church and in the community. She also is an appointee to the city Committee on the Elderly and Disabled. She said she would drive herself to her meetings and appointments if she could, "but I've had to give up driving because of health reasons."
The CARE van is an affordable option, but the unreliable service is frustrating, she said.
"I have to schedule a van for three to four hours earlier to try to ensure that I can get to meetings," she said.
On Wednesday, she was notified that a pickup she scheduled for 9:30 a.m. to get to a 12:30 p.m. meeting would be least an hour late.
She said she gets regular calls from people who have had to cancel appointments with physicians or who have had their dialysis treatment cut short because they got to a center an hour or more late. She also gets calls from people who are being threatened with losing their jobs or who have been fired because the CARE van constantly makes them late.
Councilwoman Reva M. Trammell, 8th District, called it a matter of "life and death" for the service to be improved.
The problems must be addressed, Councilman Parker C. Agelasto, 5th District said. He said that the council needs to consider launching an in-depth investigation to determine what is going wrong and to usher in change.
Mr. Agelasto said that the service problems cannot be allowed to continue.