Norcom High senior, Travis Ingram, is first player on 4 championship teams
Fred Jeter | 3/17/2017, 8:32 p.m.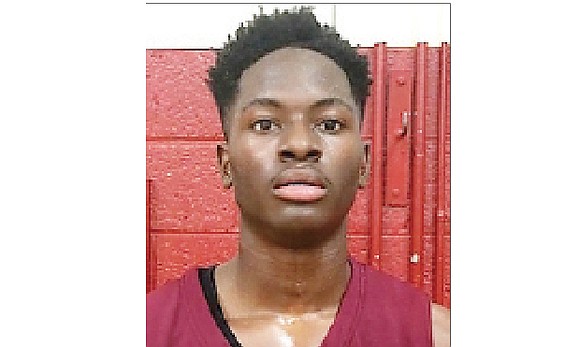 Travis Ingram has enjoyed an unforgettable basketball career at I.C. Norcom High School of Portsmouth.
The 6-foot-3 senior becomes the first player in Virginia High School League history to play on four state championship teams.
Ingram had 19 points and seven rebounds Friday, March 10, as the Greyhounds topped Northside High School of Roanoke 51-41 for the state 3A championship at the Siegel Center.
Norcom High also is the first school to claim four consecutive boys' state crowns — two in the state 4A division and now twice in the 3A division. Princess Anne High School of Virginia Beach added its fourth straight girls' basketball 5A title on Saturday, March 11.
Ingram was Norcom High's lone freshman in 2014 when the team started its successful four-year run in Richmond by defeating John Handley High School of Winchester in the 4A state final.
As a sophomore in 2015, he was part of the Greyhounds' 4A championship win over King's Fork High School of Suffolk.
Last year as a junior, he was a big part of Norcom's championship triumph in the 3A tournament over Hopewell High School.
An All-Region East pick, Ingram will continue next year on a basketball scholarship at Towson University in Maryland.
The Greyhounds also won state Group AAA crowns in 2010, defeating Petersburg High School, and in 2011, topping L.C. Bird High School.  
Norcom is among a handful of formerly all-black high schools still in existence after the Virginia Interscholastic Association merged with the all-white VHSL in 1969. VIA oversaw athletic and extracurricular activities and competitions among the state's all-black schools during segregation.
Other VIA high schools still in existence are Armstrong High School in Richmond and Booker T. Washington High School in Norfolk.
Most VIA high schools were converted into elementary or middle schools or closed after school desegregation.