Personality: Trina H. Lee
Spotlight on Leadership Metro Richmond board chair
11/3/2017, 1:25 a.m.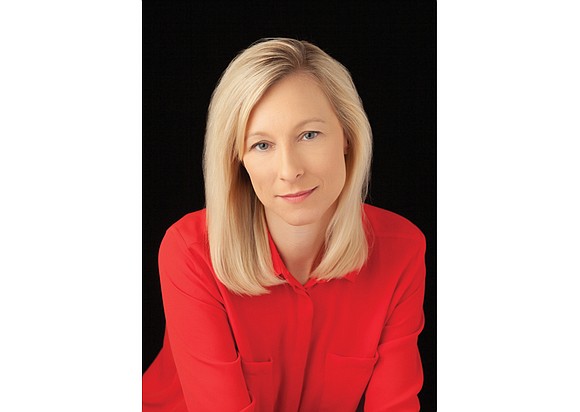 Richmond has been home to Trina H. Lee since 1986 when her family moved here when she was in high school. After graduating from Virginia Commonwealth University and moving away for several years, Richmond pulled her back with her husband, Hugh, where they have raised two daughters.
Her eyes were opened to many of the issues facing the Richmond community when she got involved with Leadership Metro Richmond and its Leadership Quest program. It was "transformational," she says, and helped her determine her direction as a corporate and community leader.
Ms. Lee now is helping promote and inspire new community leaders in her volunteer role as Leadership Metro Richmond's 2017-18 board chair.
Started in 1980, LMR has worked to advance the Richmond region by connecting, educating and inspiring a diverse group of leaders to serve the community. Each year, about 70 students enter the LMR class for a nine-month immersion into a particular issue facing the Richmond region. Classes meet with experts — from school superintendents, police chiefs and political leaders to nonprofit leaders and community organizers — to gain knowledge and understand various perspectives. The class then is divided into subgroups of five or six people who complete projects that help community organizations or nonprofits meet specific goals.
Members are inspired first to serve, Ms. Lee says, then to lead.
When Ms. Lee was in the LMR Class of 2006, her subgroup developed a plan for an urban garden in a food desert with the executive director of the Fulton Community Center.
"We worked on a needs assessment, interviewed people in the community to better understand what their needs were and their access to healthy food options, a pricing analysis on what it could cost to run the garden and then sell the food in a cost effective way," Ms. Lee recounts.
"What I loved about this is that I was educated across so many issues," Ms. Lee says. "There would not have been any way I could have gotten that depth of knowledge and how this impacted the Richmond area without LMR deep immersion," she says.
"Because LMR is so diverse, with people from corporate, government, community and volunteer organizations, nonprofits and entrepreneurs, it opens your eyes to so much."
It also helped her to identify how she wanted to give back to the Richmond community by getting more involved, she says.
It also gave her the tools "to be a more thoughtful and effective leader" in philanthropy at CarMax, especially as "we think holistically and have a strategic view on how, as an organization, we can have a positive impact on the community in Richmond."
More than 2,000 people have participated in LMR classes. Roughly 19 now serve in elected positions, she says. In her role as board chair, Ms. Lee wants to continue to expand how the organization engages with its members and to support their servant-leader path.
"I believe in the mission of LMR and that it has a positive impact on the Richmond area," she says. "I want to help ensure that future generations have the opportunity to participate in the life-changing, community leadership developing opportunities that LMR provides."
Meet LMR's 2017-18 board chair and this week's Personality, Trina Hoppin Lee.
Occupation: Assistant vice president, public affairs and communications, at CarMax.
What I do: Lead the teams at CarMax that manage public relations, associate communications and all philanthropy efforts.
Top volunteer role: Leadership Metro Richmond 2017-18 board chair.
Date and place of birth: April 30 in Rock Island, Ill.
Current residence: City of Richmond.
Education: B.S., radio and television broadcasting, Virginia Commonwealth University, and MBA from East Carolina University.
Family: Husband, Hugh Lee; and daughters, Abigail, 22, and Hannah, 19.
When I was elected: June 2017.
LMR's No. 1 project now: Our No.1 project right now is the Leadership Quest Class of 2018. This group of 70 community leaders from across the region participated in their second full-day seminar on Nov. 1, which offered a variety of perspectives on the wealth gap, as well as prepared them for their upcoming immersion experience. Each year, Leadership Quest program participants are divided into small groups with whom they will take part in a regional issue immersion and analysis experience.
Impact of LMR: Connecting and informing leaders across the region; preparing them to better serve their communities.
Impact of LMR on my life: The Leadership Quest program was transformational and opened my eyes to many important issues our community faces. I knew I wanted to help make a difference, but didn't know how to engage. LMR provided me with training so I could get involved in areas where I knew I could make a difference.
Impact of LMR on my career: I've been fortunate to have a diverse career that has provided me with rewarding experiences and learning. I started in news media as a TV producer where it was my mission to help bring important information to viewers. I then transitioned into working in state government as a public information officer, where I worked on education campaigns regarding preparedness for events, including bioterrorism and other public health situations. Currently, my career is now with CarMax, where I have had the opportunity to further grow, learn and help support our community and our associates.
LMR's connection with other leadership programs: LMR is a member of the National Association of Leadership Programs. It is a feeder program for Lead Virginia, as well as a next step for leadership programs provided by ChamberRVA and the Community Foundation.
LMR is financially supported by: Corporations and individuals.
A good leader is: Someone who leads in service to others.
Status of Richmond area's leadership: Richmond has strong leadership across our government, nonprofit and business areas. We are fortunate to have many passionate and dedicated leaders who are helping to make a difference.

How I start the day: My husband and I walk our two dogs while drinking coffee. When I get into the office, I read newspapers and prepare for the rest of the day.
I relax by: Exploring Belle Isle with our dogs and visiting local breweries in Scott's Addition. I really love everything Richmond has to offer.
A perfect day for me is: A day including a walk along the James River with our dogs or going out to listen to live music.
Something I love to do that most people would never imagine: I'm mostly an open book. But something new is that my family is trying to find time to learn how to sail.

Best late-night snack: Ice cream.
A quote that I am inspired by: "If you want to view paradise, simply look around and view it. Anything you want to, do it; want to change the world …there's nothing to it." – Willy Wonka.
The best thing my parents ever taught me: Be honest, work hard and help others.
Book that influenced me the most: "To Kill a Mockingbird" by Harper Lee.
What I'm reading now: "The Nightingale" by Kristin Hannah.
If I've learned one thing in life, it is: Love is all that matters.
Next goal: Further helping my family, team and community achieve their dreams.