Mayor pushes private development of new Coliseum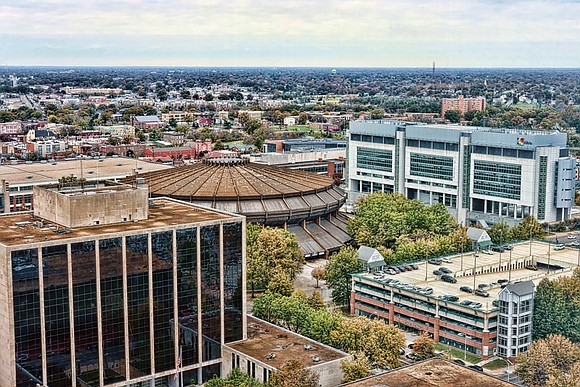 While the mayor said that the city's proposal is independent of that group, most see the city's request — including its requirement that responses be provided within 90 days — as a clear indication that the Richmond group is ready to move forward.
Lee Downey, the city's chief development officer, said he has been approached repeatedly by major developers expressing interest in such a project. "This is their chance," he said.
However, he acknowledged that he does not expect a mad rush. He said he would be delighted to get two or three good proposals by the Feb. 9 deadline.
Still uncertain, though, is how anyone would pay for a facility in which the city does not provide a direct subsidy.
According to a Federal Reserve study, localities routinely provide 57 percent of the cost of new arenas, most of which do not generate enough income to repay the debt incurred or cover their operating costs.
A new 17,500-seat coliseum would restore Richmond's status as having the largest arena in the state. And that cost would be relatively cheap compared with professional basketball and hockey arenas that now cost $400 million to $500 million.
However, unless someone donates big money to the project, the private owner would be left with a big debt to pay off. The cost of financing $200 million over 30 years would require an annual payment of $11 million to $22 million a year, depending on the interest rate.
The tax rebate Richmond is suggesting it would provide would not cover that kind of annual cost. For example, at the current tax rate on real estate, a $200 million building would generate $2.4 million a year in tax revenue.
Several developers the Free Press consulted and who spoke on condition of anonymity could not fathom how a private coliseum could generate enough income to cover debt, let alone generate a return on the investment.
They also pointed out that an entity would need to take a long-term lease to ensure that the building would have plenty of income-generating events to cover operating expenses.
They pointed to the 14,600-seat John Paul Jones Arena in Charlottesville, noting that its opening in 2006 was possible because it was undertaken by the University of Virginia, which was seeking more seats for its basketball program. That arena cost more than $140 million and is partially supported with U.Va. student activities fees.
However, Richmond's biggest school, Virginia Commonwealth University, does not appear to have an interest in leasing a bigger space for its basketball games.
In response to a query about speculation that VCU would agree to move its games to a new coliseum, university spokeswoman Pam Lepley responded, "We love playing at the Siegel Center, and it will be our home for the foreseeable future."
Evidence of the difficulties that a privately developed coliseum faces can be seen in Virginia Beach.
That city has entertained two separate proposals, and even indicated that it would provide a subsidy totaling $255 million to make it happen. But both times, the private groups involved did not move forward because of problems obtaining financing.