Personality: Tonya L. Childs
Spotlight on coordinator of Catena L. Parker Foundation annual walk
10/6/2017, 7:48 a.m.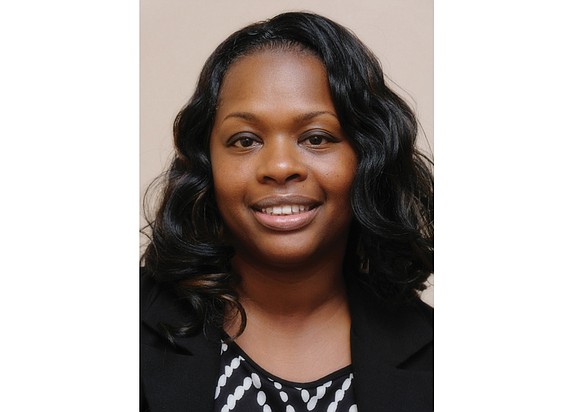 Meet this week's Personality and advocate for missing children, Tonya L. Childs:
Occupation: Sales support manager, Bank of America Merchant Services.
Date of birth: July 20.
Current residence: Henrico County.
Education: Business-travel degree.
Family: Two daughters, Salinda Childs, 24, and Lynelle Childs, 22, and one grandson, Jayden Alston-Childs, 6.
No. 1 volunteer position: Coordinator, Catena L. Parker Foundation Annual Walk-A-Thon.
Mission of Catena L. Parker Foundation: To provide support and be an emotional outlet for families of missing children.
Some reasons children go missing: Runaways, abductions and acts of violence are reasons some children go missing.
Why the foundation's annual walk-a-thon is important: To raise awareness about a place that provides support to families that have missing children. It also brings awareness to the increasing number of children that go missing every year.
Who is invited to participate: Everyone in the community.
Other foundation sponsored projects: Child identification fact cards on loved ones, National Night Out events and Missing Persons Day Rally.
How I start the day: I start the day by making sure Jayden gets to school then I go to work. After work, my time is spent with homework and other activities.
I relax by: Watching TV or reading a good book.
A perfect day for me is: Having a clear calendar with nothing scheduled and I'm able to shop or enjoy pampering time.
Something I love to do that most people would never imagine: I'm a huge sports fan and the one sport that people are surprised I enjoy is NASCAR.
Best late-night snack: Peanut M&Ms.
A quote that I am inspired by is: "You and you alone are the only person who can live the life that writes the story that you were meant to tell. And the world needs your story because the world needs your voice." – Kerry Washington.
The best thing my parents taught me: Hard work pays off and to keep aiming high to achieve goals.
The person who influenced me the most: My 85-year-old grandmother, Mary Childs, has always worked hard, loves her family and continues to be well respected. She continues to give me life lessons — most importantly to share your talents and time with others.
Book that influenced me the most: "Emotional Intelligence 2.0" by Travis Bradberry and Jean Greaves.
What I'm reading now: "Trust" by Iyanla Vanzant.
If I had more time, I would: Travel to other countries.
My next goal: To connect with other foundations and nonprofit organizations as I believe there is strength in numbers and we can all continue to learn from one another.