Joe Morrissey disbarred for violating State Bar rules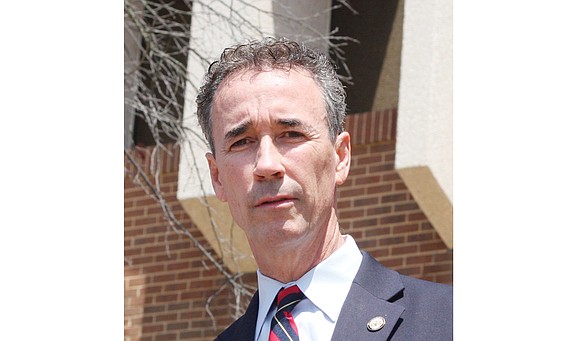 At the time, Mr. Morrissey and Ms. Pride denied they'd had a sexual relationship. They have since wed and have three children.
The State Bar alleged Mr. Morrissey lied to the court and engaged in a cover-up in violation of legal ethics, but the three-judge panel threw out those charges as unproven. However, it found "clear and convincing evidence" that Mr. Morrissey, through his criminal conviction, had violated a state bar rule for "committing a criminal or deliberately wrongful act that reflects adversely on the lawyer's honesty, trustworthiness or fitness to practice law."
The panel also threw out charges related to Mr. Morrissey's representation of the once planned National Slavery Museum and former Gov. L. Douglas Wilder after Mr. Wilder did not show up at the hearing to testify.
The State Bar had brought a series of complaints against Mr. Morrissey based on allegations filed by Mr. Wilder. While Mr. Wilder was subpoenaed by Mr. Morrissey's attorneys to appear at the hearing, he did not respond. The State Bar's attorneys did not call him to testify.
Mr. Wilder came to the hearing a day late, on Friday, asking to be heard. He claimed he had not been properly served with the subpoena.
But the panel of judges declined to reopen the case and sent him away. The issues could be revisited if a civil lawsuit Mr. Morrissey refiled seeking payment from Mr. Wilder for legal services to the museum ever goes to trial.
At the bar hearing, Mr. Morrissey also was convicted of violating two State Bar rules related to having a young attorney appear at a hearing in his stead at a perfunctory hearing at which a prosecutor followed through on dropping charges against a client, who was immediately released.
The attorney had passed the bar and received her license, but had not taken a required oath of office when she filled in for Mr. Morrissey, who had a case in another court.
The State Bar said he failed to ensure the young attorney, an associate in his office, had taken the oath before appearing in court and also wrongly assisted her in practicing law before she fulfilled all the requirements.